---
The Transformation of BAS into the Building Internet of Things 2015 to 2020 - Research and Markets

For a quarter of a century the BAS industry has been working hard at delivering full connectivity across all the different building services. They have been successful in achieving this goal but the solutions have been expensive, lacked flexibility and robustness and whilst they improved the optimization of the buildings performance they could not be fully automated.
More recently with the introduction of IP Networked product across many of the services improved solutions have been made possible, however they still fall short of delivering full optimization and automation in commercial and industrial buildings. With the advent of IoT we now have the capability to join "things" together more efficiently and cost effectively in a building; let's call it the Building Internet of Things (BIoT). This technology can collect data from all the sensors and devices and with Big Data software, analyze all of this data and immediately optimise and fully automate the buildings performance. It can and will add a further dimension through more effective convergence with the business enterprise.

For more information please click on:
http://www.researchandmarkets.com/publication/myqun6v/the_transformation_of_bas_into

Why do you Need this Market Research Report?

- This report will help stakeholders and investors interested in Building Automation to identify emerging trends and business opportunities in the market. In the future BAS suppliers will face the choice of taking a reduced share of the new BIoT business or expanding their horizons to deliver a more comprehensive system through engaging with IoT Data Services.

- This report shows that major disruption is on its way as both the competitive landscape and the supply chain will change for all those suppliers that want to engage in the wider BIoT business, which will reach $76Bn by 2020.

- BIoT will create very significant disruption to the supply side as the contractual procedures and routes to market will be forced to change as BAS morphs to BIoT; and in the process create many winners that have put in place the resources and skills to properly meet this challenge.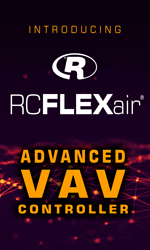 The starting point of the report is to size the current market for all the BAS services and projecting demand until 2020. Memoori estimates that the world market for BAS at installed value in 2014 was $120Bn. This was shared between 9 services include Access Control, Building Environmental Control Systems (BECS / HVAC Control), Energy Enterprise Software, BAS Integration Services, Intruder Alarms, Lighting Controls, Video Surveillance, Fire Detection and Others.

Memoori estimates that the value of the BAS hardware associated with BIoT projects at installed prices in 2014 was $35.15Bn accounting for approximately 55%, Enablement Hardware took a 13% share, Network Communication Services 17% and IoT Data Services secured 15%.

Projecting the sales of these 4 major components through to 2020 shows a significantly changing picture with IoT Data Services increasing its share to 26.5%, Network Communication Services rising to 22.5%, whilst the contributions from Enablement Hardware and BAS Services declining to 11% and 40% respectively.

For more information please click on:
http://www.researchandmarkets.com/publication/myqun6v/the_transformation_of_bas_into


---


[Click Banner To Learn More]
[Home Page] [The Automator] [About] [Subscribe ] [Contact Us]