---
Armstrong Introduces the IPS 4000 Controller Featuring Advanced Sensorless Design

Toronto, December 1, 2015 – Armstrong Fluid Technology has announced the introduction of its IPS 4000 (Integrated Pumping System), an advanced multi-zone control that directly integrates with pumping units to optimize energy performance, system handling and installation.

Designed with the "sensor within", the IPS 4000 series offers a comprehensive control solution that does not rely on remote sensors to optimize the control of any variable flow HVAC system. Featuring patented Best-Efficiency staging in a headered configuration, the IPS 4000 operates in either a stand-alone mode or networked through the BMS to maximize the performance profile of up to six pumps in 12 zones.

"The IPS 4000 offers building managers energy savings under any operating condition," said Lex van der Weerd, CEO of Armstrong Fluid Technology. "In addition, choosing a system that does not rely on remote sensors can provide measurable cost savings by avoiding the expense of purchasing and installing unnecessary equipment."

Key features and benefits of the IPS 4000 include:
• Performance efficiency exceeding ASHRAE 90.1 2010, MEI 2015 compliant and achieving IE3
• Easy installation and integration with existing HVAC systems
• Field configurable by the user interface
• Parallel Sensorless Technology
• Cost certainty and lowest installed cost
• Enhanced performance data for optimized staging of pumps
• Multi-zone control
• Control of the by-pass valve in the de-coupler line, ensuring minimum flow rate requirements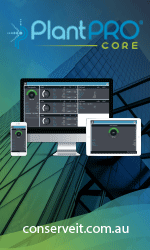 • Automates variable primary pump stations in response to changing number of chillers/boilers
• Ability to read the flow from pumps, a flow meter or both

About Armstrong Fluid Technology
With more than 1000 employees worldwide, operating seven manufacturing facilities on three continents, Armstrong Fluid Technology is known around the world as a leader and innovator in design, engineering and manufacturing of integrated solutions within the building oriented fluid-flow equipment industry. Armstrong products are internationally recognized for design innovation, quality, long service life, and superior operating economy.
For more information about Armstrong Fluid Technology visit www.armstrongfluidtechnology.com.


---


[Click Banner To Learn More]
[Home Page] [The Automator] [About] [Subscribe ] [Contact Us]