---
GreenPeak launches next generation wireless LED Lighting solution


GreenPeak's low-cost lighting solution is future-proof for multiple communication protocols

Utrecht, The Netherlands – 14 December, 2015 – GreenPeak Technologies, the world leading low power RF semiconductor company for Smart Home and IoT applications, has launched its wireless LED Lighting solution, a low-cost ambient lighting application based on the new GreenPeak GP651 communication chip that can support various ZigBee and IEEE 802.15.4 communication protocols.

GreenPeak's wireless lighting solution can combine LED lights with smart ambient applications, giving residents the creative freedom to create lighting scenes that match mood and function. The solution supports 1- , 2- or 4-channel LED bulbs, allowing bulb manufacturers to build products which will give residents the ability to dim a bright LED bulb into warm white or to create a more vivid colorful scene. Settings and time schedules can be controlled by a Smart Home system, a smart phone or even a basic wireless switch.

Controlling your home with a wireless LED Lighting solution makes it smarter, more secure, more comfortable and even more fun. Lights can intensify gradually when waking up or can gracefully dim in the evenings. Light can be bright at the dining table when working from home and can be switched to a more relaxed and cozy atmosphere during dinner. The wireless LED Lighting solution will help support the body's biorhythm and help to focus on work, study and reading. For security, while on vacation, the system can switch lights on and off, giving the impression of residents being home while nobody is there.

GreenPeak's wireless LED Lighting solution is built on the GP651 chip, supporting the IEEE 802.15.4 ZigBee wireless communication standards. "The GP651 chip enables the support of multiple protocols making it a future-proof and protocol-agnostic solution," says Cees Links, founder and CEO of GreenPeak Technologies. "GreenPeak's wireless LED Lighting solution will seamlessly fit existing Smart Home systems, originating from different sources. The GP651 silicon, in combination with our partner's LED driver that controls the power, will allow the LED light bulb manufacturers to produce light bulbs at very low cost, which will move the controlled LED lighting market into a new era of mass adoption."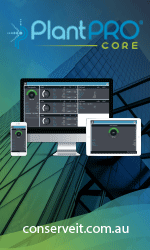 The GP651 is a low-cost, small footprint (QFN32), single chip solution. Additional cost savings can be achieved because of its 125°C (257°F) spec, reducing the size of a heat sink, enabling a compact and creative product design, and reducing the complexity of manufacturing resulting in a low total BOM.

About GreenPeak Technologies

GreenPeak Technologies is an award winning fabless semiconductor/system company and the world recognized leader in the IEEE 802.15.4 and ZigBee market with a rich offering of semiconductor products and software technologies for Smart Home data communications and the IoT. The GreenPeak founders have significantly contributed to the invention of WiFi and are responsible for it being a commercial success used by billions of people worldwide today. GreenPeak is recognized as a leader in developing new wireless technologies for consumer electronics and Smart Home applications, demonstrating rapid growth and adoption by major customers. GreenPeak is privately funded. It is headquartered in Utrecht, The Netherlands and has offices in Belgium, China, France, India, Korea and USA.

For more information, please visit www.greenpeak.com.
---
[Home Page] [The Automator] [About] [Subscribe ] [Contact Us]