---
The Zigbee Alliance and Thread Group Address IoT Industry Fragmentation with the Availability of the Dotdot Specification over Thread's IP Network
Dotdot over Thread is the first solution to offer an open, interoperable IoT language running over an Internet (IP)-based network

Davis and San Ramon, Calif. — December 12, 2017 — The Zigbee Alliance and Thread Group today announced the availability of the Dotdot specification over Thread's IP network. This is the first time developers can confidently use an established, open, and interoperable IoT language over a low-power wireless IP network, which will help unify the fragmented connected device industry and unlock new markets.

Dotdot is the Zigbee Alliance's universal language for the IoT, making it possible for smart objects to work together on any network. Thread is the Thread Group's open, IPv6-based, low-power, secure and future-proof mesh networking technology for IoT products. These two leading organizations have come together to deliver a mature, scalable solution for IoT interoperability that isn't confined to single-vendor ecosystems or technologies.

Delivering on the Promise of the IoT
The early internet faced the same challenges as today's IoT. Currently, connected devices can struggle to deliver a seamless experience because they speak different languages (or in technical terms, use different "application layers"). For the internet, the industry solved this problem with open, universal protocols over IP – a combination that unlocked and accelerated innovation. Dotdot's common device language over Thread's IP network extends this same proven approach to the Internet of Things. With Dotdot over Thread, product and platform vendors can ensure the high-quality, interoperable user experiences needed to drive growth, while IP allows vendors to maintain a direct connection to their device – and their customers.

Simplified Product Development with Mature Technologies and Diverse Supply Chains
It's important to note that Dotdot over Thread is not another new standard. Dotdot enables the open, mature, and already widely adopted application layer at the heart of Zigbee to work across Thread's IP network – the same network technology fundamental to the internet. For product managers, new standards represent risk. Dotdot and Thread are backed by global, industry-leading companies and represent two of the most robust, widely deployed, and well-supported connectivity and interoperability technologies, driving billions of products and networks already in homes and offices.

How to Start Working with Dotdot over Thread
The Dotdot specification is available today to Zigbee Alliance members. Additional resources, including the Dotdot Commissioning Application, will be available in Summer 2018, along with the opening of the Dotdot Certification program from the Zigbee Alliance. Thread launched its 1.1 specification and opened its certification program in February 2017. The Zigbee Alliance and Thread Group now share a number of common authorized test service providers, and are working with them to ensure an efficient, seamless certification process for Dotdot over Thread adopters. More information on this program will be announced soon.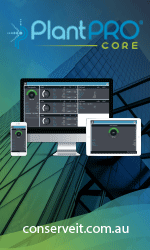 Visit Us at CES!
To learn more about Dotdot and experience Dotdot over Thread live demos from Legrand, MMB Networks, NXP, OSRAM, Resolution, Silicon Labs, Volansys, Yale and Zen Thermostat, visit the Zigbee Alliance at CES in the Titian 2206 meeting room at Tech West (Venetian/Sands Expo). To book a meeting with a Zigbee spokesperson, please contact Heather Chesterman at hchesterman@zigbee.org.

The Thread Group will exhibit at Pepcom's Digital Experience on January 8, 2018 at the Mirage Hotel.

About the Zigbee Alliance
The Zigbee Alliance is the foundation and future of the IoT. Established in 2002, our wide-ranging global membership collaborates to create and evolve universal open standards for the products transforming the way we live, work and play. With our members' deep and diverse expertise, robust certification programs, and a full suite of open IoT solutions, we are leading the movement toward a more intuitive, imaginative and useful world. The Zigbee Alliance is supported by board members from Comcast, Huawei, Itron, The Kroger Co., Landis+Gyr, LEEDARSON, Legrand Group, Midea, NXP® Semiconductors, Philips Lighting, Schneider Electric, Silicon Labs, SmartThings, Somfy Group, Texas Instruments and Wulian. www.zigbee.org

About the Thread Group
The non-profit Thread Group is focused on making Thread the foundation for the internet of things in the home and beyond by educating product developers, builders and consumer on the unique features and benefits of Thread and ensuring a positive experience through rigorous, meaningful product certification. Thread is backed by industry-leading companies including Arm, Johnson Controls, Nest Labs, NXP® Semiconductors, OSRAM, Qualcomm, Schneider Electric, Silicon Labs, Somfy, and Yale Security. Since opening its membership in October 2014, companies from around the world and across all aspects of the expansive and connected technology sector have joined the Thread Group to create the very best way to connect and control devices. For more information, please visit http://www.threadgroup.org.

---


[Click Banner To Learn More]
[Home Page] [The Automator] [About] [Subscribe ] [Contact Us]