---
Brad White presents EVIDENCE to House of Commons of Canada

Very proud of our Young Gun, contributing editor, and my speaking partner for AHRExpo 2019.

AHR Expo 2019 Preview - Next Generation HVAC Controls: Open Hardware – Open Software - Brad White, P.Eng, MASc, President, SES Consulting Inc.

Brad was summoned to the House of Commons as a witness to present EVIDENCE

House of Commons of Canada - Wikipedia

https://en.wikipedia.org/wiki/House_of_Commons_of_Canada

We have three witnesses for an hour and a half this morning.

This pdf document provides his evidence given

https://www.ourcommons.ca/DocumentViewer/en/42-1/RNNR/meeting-121/evidence

Some pull quotes from pdf below.

- The opportunity to play a role in the solution to climate change is integral to our corporate identity, and it's a key part of the reason that our employees choose to work for us. The focus of our work is primarily on existing buildings in the commercial and institutional sector across western Canada, with a small amount of work elsewhere in Canada and internationally. Our clients include universities, municipalities, health care organizations and commercial property owners. We count the University of Calgary, UBC, the City of Vancouver, Vancouver Coastal Health, and Telus among our active clients. To give you a sense of the impact of some of our projects in existing buildings, I want to briefly highlight a couple of projects that I believe demonstrate that a revolution in energy efficiency in existing buildings is achievable.

- Existing buildings, which, as you know, make up the majority of our building stock, are much more challenging, which is why I said I tend to look at data transparency. It is actually a better regulatory tool than are energy codes.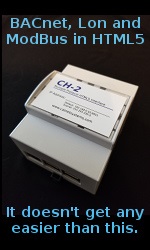 - In conclusion, I firmly believe that there's a tremendous economic opportunity in further developing Canada's energy efficiency sector not only in terms of the local impact that energy efficiency projects can have in supporting local investment and jobs and in reducing energy costs and emissions but also in the opportunity to export this expertise around the world. Simply put, being leaders in developing practical solutions to climate change is good for business. Thank you. The Chair: Thanks, Mr. White.

---


[Click Banner To Learn More]
[Home Page] [The Automator] [About] [Subscribe ] [Contact Us]