---
Vaisala HUMICAP® Humidity and Temperature Transmitter Series HMW90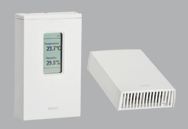 Overview
Easy installation, configuration,and field adjustment
Vaisala HUMICAP® 180RSensor with superior long-term stability
Humidity parameter options: relative humidity, dew point, and mixing ratio
Full 0 … 100 %RH measurement range
Up to ±1.7 %RH accuracy
Special output scaling available
One relay (HMW93 model only)
UL V0 materials
User exhangeable humidity and temperature module
NIST traceable calibration

Visit http://www.vaisala.com for more information.

---
Vaisala HMD42/53 Humidity and Temperature Transmitters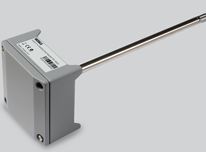 Overview
Designed for building automation applications
±3 %RH accuracy
Full 0 ... 100 %RH measurement range
-20 ... +60 °C (-4 ... +140 °F) operating range
IP65 (NEMA 4) metal housing
Excellent stability and high reliability
Fully interchangeable Vaisala INTERCAP® Sensor
Variety of analog signal outputs available

Visit http://www.vaisala.com for more information.

---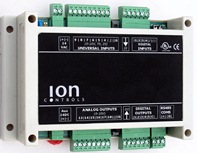 ION Controls New Product Release of ION Micron Lex DDC Modbus BAS Controller

FEATURES
• Rugged, Reliable, Compact, DIN mounted unit with 3 Year Warranty and CE and UL Compliance.
• Max 21 I/O = 6UI, 4DI, 6AO, 5DO (24VAC, 1A TRIAC) - (UI = Thermistor, DI, 0-10v or 0-5v) or 7UI, 7AO (0-10v) in Analog option mode.
• Modbus standard RS485 Coms with up to 254 Micron units per network
• Free issue ION Core application for powerful graphical programming and strategy management.
• On board Auxiliary 24VDC power supply for peripheral equipment.
• Over +1500 units controlled by one ION SVZR including BACnet integration.
• Free OEM branding option for Micron Lex and accompanying ION Core version.
• Extremely economical and cost effective.
For more information visit http://www.ioncontrols.com
---
Steinel's new wireless occupancy sensors bring the convenience of grouped lighting control to high bay applications

Steinel America has introduced a new wireless occupancy sensor for high bay installations. The RHB 300 mounts directly to a high bay fixture and communicates wirelessly to other devices to create convenient lighting control groups. The RHB 300 uses passive infrared technology to sense occupancy. A Steinel exclusive, three highly sensitive pyroelectric sensors are used in the product to provide reliable, uninterrupted 360 degree coverage. This provides a higher level of complete coverage than is achieved with single pyroelectric products. The sensor is engineered to perform at mounting heights as high as 45 feet.
For more information visit http://www.steinel.net
---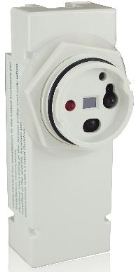 WattStopper launches multi-level fixture integrated outdoor sensor featuring customizable control and remote commissioning

WattStopper has introduced the rugged FSP-211 Digital High/Low Passive Infrared Fixture Integrated Outdoor Sensor to conveniently control lighting in areas such as parking facilities, gas stations, pedestrian pathways and warehouses. The sensor, which was accepted into the prestigious 2011 IES Progress Report, mounts in a lighting fixture and provides motion-based multi-level control combined with optional hold off daylighting control. Its unique feature set provides the flexibility to quickly and easily customize control parameters for each project to ensure energy savings while also addressing security concerns. All parameters are adjustable via a wireless configuration tool capable of storing and transmitting multiple sensor profiles. The sensor is specifically engineered for use in LED fixtures; it can withstand the high temperatures produced by LED lighting, and its relay will last for the life of the fixture. The FSP-211 also works with fluorescent lighting, including 0-10V dimmable ballasts. When installed in an outdoor fixture, it is IP66 rated, impervious to dust and powerful water jets. A choice of four lenses ensures complete coverage for mounting heights ranging from 8' to 40', making the sensor suitable for virtually any application.
For more information visit http://www.wattstopper.com

---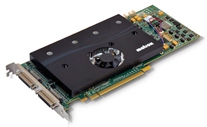 Mura HDCP compliance opens the door to AV professionals seeking to bring copy protected content to video walls

Matrox Graphics Inc. announced that the Matrox® Mura™ MPX video wall controller boards are HDCP (High-bandwidth Digital Content Protection) compliant, simplifying the work for AV Integrators seeking to enable copy protected content across Mura-driven video walls. Mura input/output boards facilitate HDCP interoperability by capturing high definition video signals from up to four HDCP sources and displaying the content on up to four HDCP-enabled displays. A video wall controller with up to six boards can support up to twenty-four inputs that are scaled, positioned and manipulated across twenty-four outputs. Designed for high-performance video walls, Mura MPX Series is suitable for a wide range of applications including corporate boardrooms, auditoriums, large venue events, digital signage, and mission-critical environments. HDCP is an encrypted protocol used between video sources and video receivers to prevent unauthorized access to protected content. The world's first HDCP-compliant input/output video wall controller board, Mura MPX Series captures protected video content coming from digital cable or satellite set-top boxes, video streamers and Blu-ray Disc™ players, and then transmits it to HDCP-compliant monitors, projectors, cubes or other capture devices.

For more information visit http://www.matrox.com/graphics

---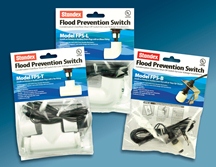 Standex Electronics Introduces New Line of Flood Prevention Switches

Standex Electronics introduces a new family of flood prevention switches to safeguard from condensate overflow buildup. Available in Tee, Elbow and bracket-mounted designs, the new switches are attractively packaged and ready for retail sale. Each is easy to install on either the main or auxiliary drain pipe. Rising water within the installation (caused by a clogged air conditioning condensate drain) triggers the switch to shut off the system – preventing water from overflowing. Compliant with UL508 and manufactured of materials that do not rust or stick, each member of the FPS family operates smoothly and provides years of trouble free service. Standex FPS switches are ideal for residential air conditioner installations as well as those found commercially within apartments, condominiums and other multi-family housing, schools, universities, government facilities and more. An integral magnetic reed switch is at the heart of this proven technology which operates on low voltage. Installation is simple and flexible – with red or yellow wire connections. Multiple fittings are provided with each switch assembly to accommodate various installation requirements.
For more information visit http://www.Standex.com

---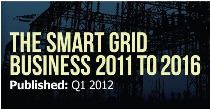 The Global Smart Grid Business 2011 to 2016
Memoori's annual assessment of the World's Smart Grid industry is a definitive resource specifically designed for those engaged in managing, operating and investing in Smart Grid companies around the globe. It uniquely combines clearly defined market sizing statistics with financial analysis of M&A and Investment; providing a comprehensive analysis that brings together all the factors influencing this industries future. Within its 179 pages and over 23 charts and tables, the report sieves out the facts and draws conclusions as to what is shaping the future of the Smart Grid industry.

For more information visit http://memoori.com/smart-grid-2012


---
Wireless Sensors Releases Rack Sentry Data Center Environmental Monitoring System

New product family reduces total cost of ownership

Wireless Sensors introduced its Rack Sentry family of environmental monitors. The all new family expands the SensiNet product line with features developed specifically for the needs of Data Center operations and includes multi-point nodes for determination of rack temperature gradients. These new designs allow for granular measurements within racks, under floor grates, in return plenums and other strategic locations without the complexity of wiring. The ease of installation and reliability of the field proven SensiNet wireless network allows users to quickly deploy sensors with minimal IT footprint and no security exposure. The SensiNet wireless strategy also allows rapid redeployment to explore hot spots and qualify adds, moves and changes and is especially useful in determining compliance with ASHRAE TC9.9 2011 Thermal Guidelines for Data Processing Environments.
For more information visit http://wirelesssensors.com/
---
DataNab Expands Range of Universal Monitoring and Control Devices

DataNab, a supplier of low-cost IP-enabled solutions for commercial and residential systems, announces new Modbus I/O modules for networkable and standalone monitoring and control applications. The devices deliver new and flexible I/O options to users while retaining the low cost associated with DataNab products, and broadens the company's I/O product range for contractors, systems integrators, end users and OEMs.

The company begins shipping two new I/O devices in Q1 2012:
• Ui28_PC2, featuring 28 universal inputs and two high-speed pulse counters
• Ui16_R5, featuring 16 universal inputs and five relay outputs

The new devices can be purchased separately or as part of a larger DataNab solution with sensors, building management software and/or other control and automation devices.
For more information visit http://www.datanab.com

---
---

[Click Banner To Learn More]
[Home Page] [The Automator] [About] [Subscribe ] [Contact Us]