---
Berkeley Lab Environmental Energy Technologies Division

January 2013 - The first four partners of FLEXLAB (the Facility for Low Energy eXperiments in Buildings) are Philips Research North America, Daikin AC, PROSPECT Silicon Valley, and the Singapore Building and Construction Authority.

FLEXLAB consists of a series of testbeds and supporting labs that facilitate development, demonstration and deployment of innovative, high-performance commercial building technologies & practices with a focus on integrated systems to achieve deep energy savings. Two interior testbeds of FLEXLAB within an existing building at Lawrence Berkeley National Laboratory (Berkeley Lab) are complete or near completion, and construction has begun on the exterior modules of FLEXLAB. Completion is expected in early 2014.

Berkeley Lab is developing a public-private partnership model that will allow many different organizations to use FLEXLAB capabilities for purposes ranging from technology development, to performance measurement and validation, to integrated systems optimization and demonstration of deployment- ready efficiency solutions. The new test facilities build upon an extensive existing building RD&D staff and infrastructure at LBNL, as well as a network of U.S. and international building science collaborators.

The first four partners include two manufacturers of energy-efficient building systems, a regional commercialization/demonstration partner in San Jose and an international partner who will replicate portions of the FLEXLAB facility in Singapore.

Philips Research North America (PRNA) will shortly begin testing of integrated lighting and shade controls solutions in FLEXLAB's lighting and plug loads testbed. This testbed is a densely instrumented, occupied living laboratory that can be used to test real-life office environments, allowing for a wide variety of lighting control strategies ranging from fully automated control, to manual control by occupants. Because of its high degree of control, the testbed is ideally suited to testing a variety of new lighting control hardware systems with their different control algorithms and operational sequences in order to assist manufacturers such as PRNA to develop, test and refine advanced control concepts in a well-controlled environment.

Users can monitor every change in the power use and lighting conditions of the testbed continuously and in real-time. Every duplex power outlet is individually monitored and can be turned on or off by occupants, or can be programmed for other controls such as by occupancy. In perimeter offices the operation of the lighting systems will be integrated with dynamic shade controls to optimize daylight use and minimize glare.

Daikin Industries will work with the FLEXLAB staff to leverage expertise in building modeling and simulation, while preparing to use physical facilities to test the performance of innovative new HVAC technologies against model predictions.

PROSPECT Silicon Valley helps companies accelerate the commercialization and market adoption of clean technologies by providing a place to connect with private and public investors, and to collaborate with aca­demic and industry partners. PROSPECT Silicon Valley will help shorten time periods to prove commercial viability and testing, and provide infrastructure for field trials and demonstrations that accelerate commercialization. PROSPECT Silicon Valley builds on San Jose's national leadership in clean technology demonstration and will serve as a physical access point to a range of support services for clean technology companies. Participants in PROSPECT Silicon Valley will include clean tech companies, entrepreneurs and innovators, academic institutions and R&D labs, as well as training organizations.

"There's great alignment between FLEXLAB and Prospect Silicon Valley," says Kim Walesh, Director of Economic Development and Chief Strategist for the City of San Jose. "We believe Prospect can accelerate the commercialization of technologies developed at FLEXLAB by providing opportunities to showcase them to early adopters in an atmosphere conducive to new ideas."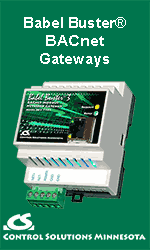 The Building and Construction Authority (BCA) of Singapore inked a broad partnership with Berkeley Lab to collaborate on buildings R&D and to build a facility for testing green building technologies. The overall collaboration will focus on developing new innovations and solutions for greater energy efficiency of buildings in Singapore, reducing carbon emissions and contributing to the sustainability of the built environment.

The new facility to be built at the BCA Academy will be based upon the one-story, two-cell rotating unit of Berkeley Lab's FLEXLAB. While there will be differences in terms of size and scope due to space constraints, the new facility at BCA Academy will be the first rotating building research facility in Asia. The novel design will allow the daylighting and solar impact on all building envelope surfaces to be assessed, thus simulating the actual building site location with ease. In building the new lab, BCA will work closely with Berkeley Lab to tap their expertise in areas including design and construction, data acquisition and collaborative research projects.

The FLEXLAB team is developing additional partnerships with the business community, government agencies, research institutions and others interested in its vision of integrated systems, design and operations to achieve cost-effective, aggressive energy efficiency in new and existing buildings. To explore working with FLEXLAB, contact: Flexlab.info@lbl.gov


---

[Click Banner To Learn More]
[Home Page] [The Automator] [About] [Subscribe ] [Contact Us]