---
Xylem's Bell & Gossett® System Syzer® Mobile App Now Available for AndroidTM

Popular pipe sizing software is an industry standard

MORTON GROVE, Illinois, February 5, 2013 — Xylem Inc., has announced that its popular Bell & Gossett System Syzer software program is available as a mobile application for the Android operating system.

Widely recognized as the industry standard for calculating flow rates and pressure drops in piping systems, the System Syzer Android app can be downloaded for free from the Google Play StoreTM HVAC professionals with a smartphone or smart mobile device can now enjoy the same functionality and program features while working in the field.

The System Syzer performs several critical calculations and offers a variety of unique features, including:
• Calculating the friction loss and velocity through various pipe types and sizes based on existing fluid conditions.
• Calculating the relationship between fluid temperatures, system flow and heating/cooling load.
• A unique Cv tool that shows the relationship between Cv, flow and head and accounts for fluid properties.
• A Pipe Length/Pressure Drop tool that interfaces with the other calculators to view the relationship between pipe length, friction loss and total head loss.
• A bundled Circuit Setter®/Triple Duty Valve calculator that is very useful during the design phase to help predetermine valve settings, and out in the field, to determine flow through the valves based on pressure drop readings.
The System Syzer application is based on the novel plastic wheel calculator designed by Bell & Gossett's Gil Carlson. Widely recognized as the 'Father of Modern Hydronics," Carlson first introduced the System Syzer in 1963; it has since been distributed to well over 100,000 engineers and tradesmen.

The System Syzer was released as an app for Apple iPhone® and iPad® devices last year. It is also available for free download on all iPad and iPhone devices from the iTunes App Store®.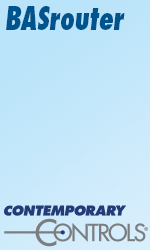 About Xylem Applied Water Systems
Xylem Applied Water Systems (AWS) comprises global brands that work together and deliver premium products, comprehensive solutions and unmatched application expertise to meet the demanding needs of growing populations, communities and industries. The range of energy-efficient pumps, boosters, drives, valves, controllers and water systems support numerous applications in building services, general industrial, food and beverage, marine and agricultural markets around the world. For more information on AWS and its leading brands visit www.xylemappliedwater.com.

About Xylem
Xylem (XYL) is a leading global water technology provider, enabling customers to transport, treat, test and efficiently use water in public utility, residential and commercial building services, industrial and agricultural settings. The company does business in more than 150 countries through a number of market-leading product brands, and its people bring broad applications expertise with a strong focus on finding local solutions to the world's most challenging water and wastewater problems. Launched in 2011 from the spinoff of the water-related businesses of ITT Corporation, Xylem is headquartered in White Plains, N.Y., with 2011 revenues of $3.8 billion and 12,500 employees worldwide.

The name Xylem is derived from classical Greek and is the tissue that transports water in plants, highlighting the engineering efficiency of our water-centric business by linking it with the best water transportation of all -- that which occurs in nature.

For more information, please visit us at www.xyleminc.com.

---


[Click Banner To Learn More]
[Home Page] [The Automator] [About] [Subscribe ] [Contact Us]