---
BACnet Takes Center Stage in Building Automation & Smart Buildings

New SoftDEL Simulation Tool Simplifies System Testing

Atlanta, GA (PRWeb) – February 14, 2013 - Facility owners and operators will benefit from a new tool available to building automation controls manufacturers and integrators. Developed by SoftDEL, the BACnet/IP Simulation System (BOSS) tool is a fully configurable BACnet device simulator coupled with network discovery and debug facilities. It is intended to facilitate product testing by manufacturers and assist integrators in assessing system performance before installation as well as identifying issues during system operation. BOSS can also be used as an educational tool to demonstrate device interactions to end users and original equipment manufacturers (OEMs) who are new to the BACnet community.

The BACnet supplier community continues to grow at a rapid pace. Suppliers of equipment for HVAC, lighting, refrigeration, access control and other building systems continue to expand their BACnet offerings. As the number of available products continues to grow, the need for cost-effective interoperability validation becomes more urgent. BOSS is designed to serve this need for a wide range of suppliers and user communities.

Historically, device interoperability validation could only be accomplished through the physical interconnection of all relevant devices. As the industry expands and the size of systems grows, the cost and complexity of such testing has become prohibitive. With the introduction of the BOSS device and network simulation capabilities, BACnet development teams no longer require physical BACnet reference devices to validate interoperability. In addition, building automation and smart building implementers are no longer constrained by the lack of a comprehensive tool to troubleshoot BACnet integration.

"The BACnet community is founded on the interoperability of products and the release of BOSS adds a powerful new tool to the industry's toolkit," stated Andy McMillan, President of BACnet International and General Manager of Philips Teletrol. "It has such great potential that we have negotiated substantial pricing discounts for BACnet International members."

"Our goal is to make BACnet easy to integrate and adopt for global OEMs. By using BOSS in the development, testing process, OEMs can adopt BACnet more effectively and efficiently in their smart building products. We are delighted to partner with BACnet International to make BOSS toolset available at a reduced rate to member companies." Says Chirag Nanavati, CEO SoftDEL Systems.

The launch of SoftDEL's BACnet Certified BOSS toolset aims to bring a comprehensive ability to effectively troubleshoot BACnet functionality and interoperability by simultaneous simulation of hudnreds of real device configurations. BOSS's easy to use interface allows developers or systems integrators to detect, monitor and issue service commands to accessible physical devices on the network.

The BOSS development program at SoftDEL is designed to evolve with the BACnet standard in close collaboration with BACnet International for the benefit of the building automation and smart buildings ecosystem.

Visit us at : www.softdel.com/products-boss.asp to learn more about how BOSS can help your building automation engineering team adopt BACnet. BOSS became available for purchase from www.softdel.com on February 1, 2013.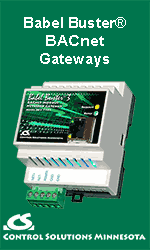 More information on BACnet International members can be found here. Companies interested in enjoying the benefits of BACnet International membership can get more information here.

About BACnet International
BACnet International is an industry association that facilitates the successful use of the BACnet protocol in building automation and control systems through interoperability testing, educational programs and promotional activities. The BACnet standard was developed by the American Society of Heating, Refrigerating and Air-Conditioning Engineers (ASHRAE) and has been made publicly available so that manufacturers can create interoperable systems of products. BACnet International complements the work of the ASHRAE standards committee and BACnet-related interest groups around the world. BACnet International members include building owners, consulting engineers and facility managers, as well as companies involved in the design, manufacturing, installation, commissioning and maintenance of control equipment that uses BACnet for communication. For more information, please visit www.bacnetinternational.org.

About SoftDEL
For over a decade, SoftDEL has worked with global OEMs in industrial automation and building automation to optimize their engineering initiatives by leveraging our expertise in electronics, software and product engineering lifecycle management processes. SoftDEL has built significant technology leadership in industrial wireless network planning and management and around the BACnet ecosystem. Please visit www.softdel.com/products-boss.asp.

---

[Click Banner To Learn More]
[Home Page] [The Automator] [About] [Subscribe ] [Contact Us]