---
New XBee Wi-Fi Enables Rapid Deployment of Cloud-Based M2M Solutions

MINNETONKA, Minn. (Feb. 26, 2013) – Digi International (NASDAQ: DGII) today launched an enhanced version of its XBeeŽ Wi-Fi™ embedded module. The low-power module enables serial-to-Wi-Fi networking in the popular XBee form factor and now features native iDigi Device Cloud integration, a Soft Access Point (AP) interface and Wi-Fi Protected Setup (WPS) for easy device provisioning and maintenance.

"Because of its ease of use, popular form factor and native iDigi Device Cloud connectivity, the next-generation XBee Wi-Fi can dramatically accelerate the growth of Wi-Fi in connected machines," said Larry Kraft, senior vice president of marketing, Digi International. "With native iDigi Device Cloud connectivity and the power and simplicity of XBee, building a connected, remotely supported product is incredibly easy. Device data is made available for easy application integration or creation, while remote configuration and firmware downloads insure cost-effective post-sales support."
Native iDigi Device Cloud connectivity allows customers to easily integrate their Wi-Fi devices into cloud-based applications for data acquisition and critical device management, including remote configuration and firmware upgrades. With the Soft AP interface, XBee Wi-Fi modules appear as access points. This allows customers to connect to and provision devices like thermostats or scales that often do not have an LCD screen or keyboard interface from a laptop or smart phone. Wi-Fi Protected Setup is another way to add XBee Wi-Fi modules to a network, via a simple push-button method.
Ideal for industrial monitoring, asset tracking, home automation and tank monitoring, the XBee Wi-Fi offers secure 802.11 b/g/n networking. The module features UART and Serial Peripheral Interface (SPI), which optimizes integration with embedded micro-controllers. The XBee Wi-Fi is available in both through-hole and surface mount (SMT) form-factors, providing tremendous flexibility in design. This lowers development cost and shortens time to market.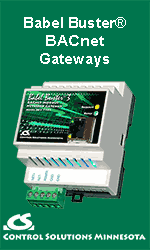 XBee products are easy to use and share a common hardware footprint. Available in a variety of protocols for different applications, one XBee can be substituted for another with minimal development time or risk. XBee modules are pre-certified for use in multiple countries.
The next-generation XBee Wi-Fi will be available in April 2013. For more information, visit www.digi.com. For more information about the iDigi Device Cloud, visit www.idigi.com.

About Digi International
Digi International is the M2M expert, combining products and services as end-to-end solutions to drive business efficiencies. Digi provides the industry's broadest range of wireless products, a cloud computing platform tailored for devices and development services to help customers get to market fast with wireless devices and applications. Digi's entire solution set is tailored to allow any device to communicate with any application, anywhere in the world. For more information, visit Digi's website at www.digi.com



---

[Click Banner To Learn More]
[Home Page] [The Automator] [About] [Subscribe ] [Contact Us]