---
FCS i-Guest puts Mobile Key by OpenWays into the Hands of Guests

Together FCS and OpenWays are delivering convenient and personalized service upon arrival to mobile device-carrying travelers while hotels are achieving operational efficiencies, boosting loyalty and saving money

Los Angeles and Atlanta - February 26, 2013 - OpenWays, the leader in mobile-based access-management and security solutions, and FCS Computer Systems, a leading global provider of comprehensive hospitality guest services applications and solution design services, announce an integration partnership that is enhancing mobile travel experiences for guests and improving bottom lines for hotels. FCS i-Guest, a self-service mobile application, now has OpenWays' Mobile Key embedded inside, making the arrival process far more convenient, personal, and stress free for hotel guests.

OpenWays streamlines the hotel arrival process by harnessing the power of mobile technology and using its triple-play technology platform including Crypto Acoustic Credential (CAC™), Pure NFC, and RFID to enable guests to skip the traditional check-in process and open their room doors using any of the 6.5 billion cell phones in the world -- any make, any mobile network.

The FCS i-Guest app with OpenWays Mobile Key built in is a unique smartphone application that lets users access hotel information, room reservation details, local attractions, restaurants, and other amenities -- including going straight to their room upon arrival and unlocking their doors. After check-in, they can also make service requests, listen to voicemails left in their room, see text messages from the front office, place in-room dining orders, view their membership points and the recommended redemptions, and perform express check-outs without having to wait in line at the front desk. From an operations perspective, the joint solution reduces the need for hotels to purchase, issue and dispose of plastic keycards, saving time and labor costs, and significantly helping the environment.

"Because travelers worldwide are demanding more mobile options for making the arrival process far more convenient and personalized, FCS has partnered with OpenWays to integrate Mobile Key with our i-Guest mobile app," said Akina Ho, FCS Vice president of Strategy and Global Business Development. "OpenWays is unique and is a revolutionary solution that securely delivers a key over the air to the right mobile phone in order to open the right door lock. This integration enables hotels to fast-track check in without needing a plastic keycard to unlock their guestroom door. It's simple, highly secure, and works anywhere in the world. We are proud to be in partnership with OpenWays and allow modern hoteliers to offer the most efficient and proven front- desk bypass mobile solution in the world today. Now hoteliers can build a unique competitive advantage that results in better business."

With Mobile Key by OpenWays on i-Guest, travelers who opt in for Mobile Key are given all the information they need to access their room. Guests press an "unlock" button in i-Guest to receive a virtual room key to unlock the room door. Mobile Key by OpenWays does not require hotels to purchase new locking systems as it upgrades the major electronic-locking systems on the market today regardless of the card technology being used (magnetic-stripe card, smart card, proximity card, RFID cards, etc).

"The synergies between FCS and OpenWays are what make this integration partnership so rewarding to hotels and guests alike," said Pascal Metivier, OpenWays C.E.O. and founder. "FCS created i-Guest to make international travel to participating hotels and resorts hassle free for guests. Adding our Mobile Key to i-Guest further enhances the support solution by providing more functionality and convenience to those travelers who prefer seamless, self-service guest access. It offers freedom of choice and options to guests. It eliminates any need to wait in line upon arrival to obtain a room key, and it gives mobile-savvy travelers another cool mobile tool as an option.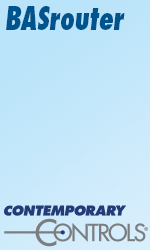 "From an operations perspective, not only is Mobile Key highly secure and environmentally sustainable, but it allows better front desk efficiencies by reducing the number of transactions processed and allows for the reallocation of staff to where they are needed most," Metivier said. "We are delighted that Mobile Key is now part of the i-Guest experience. From enhancing hotel-to-guest communications and increasing direct bookings to building onsite revenues and raising customer loyalty, OpenWays and FCS are changing the way travelers and hotels are doing business."
About FCS | Founded in 1982, FCS is a comprehensive hospitality technology solutions and services provider, with an extensive portfolio of integrated products used by more than 4,000 hotels with over 8,000 installations in 32 countries. FCS Mobile Applications are available on guests' own mobile devices, as well as the hotel's devices, allowing convenient access to hotel information and services. These services are managed through five web-based guest serving applications, including e-Connect, e-Engineering, e-Housekeeping, e-Concierge and e-Recovery. These applications all seamlessly integrate with the hotel's PMS and other third-party systems via FCS Gateways products; Unicorn and Phoenix. For more information, please visit www.fcscs.com.

About OpenWays | OpenWays is a global solutions provider of mobile-based access-management and security solutions. With offices in Los Angeles, Las Vegas, Seoul and in Europe, OpenWays provides technology solutions allowing for the secure issuance and delivery of access rights and keys processed via any cell phone operating on any network. The OpenWays solution is truly unique as it is built on the concept of credential dematerialization. The OpenWays mobile room key solution works on ALL the 6.5 billion cell phones in service in the world today. More information can be found by visiting www.OpenWays.com.


---


[Click Banner To Learn More]
[Home Page] [The Automator] [About] [Subscribe ] [Contact Us]