---
LonMark International Releases the v14.00 Resource Files for Interoperability of Controls Networks
Enables Interoperability of Data Types and Device-Oriented Configurations for Facility, Home Automation, Locomotive, Lighting
SAN JOSE, CA–February 27, 2013—LonMark® International, a non-profit international association recognized for the certification, education and promotion of interoperability standards for control networking, today announced the release of the LonMark Resource Files version 14.00, providing extensive new enhancements to the LonMark interoperability standards. This set of files is a combination of standardized network-oriented data types and device-oriented configuration-property types for industries such as facility automation, home automation, locomotive controls/monitoring, and indoor/outdoor lighting.
"When a company creates an interoperable product, that product needs to have inputs and outputs that allow it to share information with other products across the network," said Ernst Eder, certification director, LonMark International. "Those inputs and outputs are standardized within the LonMark Resource Files for particular functions – like a thermostat having a temperature reading and set point, plus fan control. LonMark defines the data points in the resource files; a critical part of the LonMark interoperability framework."

Standardized data types are important because integrators cannot seamlessly connect two devices without the data types being the same (e.g., temperature-to-temperature, pressure-to-pressure). LonMark Resource Files also define the units of the information being carried across the network – like Celsius for temperatures – regardless of the units shown on a user panel.

"The key benefit achieved from the LonMark Resource Files occurs when products from multiple companies' are part of the same control network: they will interoperate without requiring any additional hardware or software to aid the interoperability between different manufacturers' products, for example," Eder added.

Since its inception, LonMark International has been certifying device interoperability to the LonMark Resource Files and the LonMark Interoperability Guidelines to give assurance to specifiers, integrators, and end users that the devices they choose are using common data types and that the functions of those devices are profiled in a common and standardized way. This allows vendors to focus on the value they can add to devices and allows end users more freedom of choice for each type of device.

The LonMark Resource Files are used to present the standard network-variable types (SNVTs) and standard configuration-property types (SCPTs) in machine-readable form for use with many off-the-shelf software tools to develop, install, maintain and monitor control networks based on the ISO/IEC 14908 suite of standards. Collections of network variables and configuration properties are used to profile application-specific device functions, such as thermostats, air-handling units, street lights, restaurant equipment, and domestic clothes washers—allowing for interoperable communications between devices of different vendors. The binaries of these functional profiles are included in the LonMark Resource Files.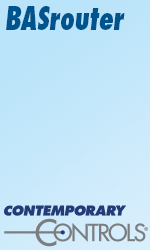 The files are available to anyone to use without license fees or royalties. The LonMark Resource File installer can be used stand-alone or embedded as part of a vendor's software installation setup. For more information and to download the installer, please visit http://www.lonmark.org/LMRF

About LonMark International
LonMark International is a non-profit corporation supporting the testing and certification of products, people and companies supporting the ISO/IEC 14908 body of standards. Its nearly 400 members manufacture, distribute, develop, install or use systems based on these standards. LonMark International provides peer-review based certification guidelines and testing for products, people and companies. There are close to 500 interoperable products certified and listed on the LonMark website and over 600 people have been certified as LonMark Certified Professionals.

For more information about LonMark International, please visit www.lonmark.org.
LonMark and the LonMark logo are registered trademarks of LonMark International in the U.S. and other jurisdictions. All other trademarks are the property of their respective owners.

---


[Click Banner To Learn More]
[Home Page] [The Automator] [About] [Subscribe ] [Contact Us]