---
Inside IQ Member Implements BAS Upgrade that Results in Major Savings for Colorado Business Headquarters

LONG Building Technologies Uses Optimization Software to Achieve a Projected Annual Savings of More than One Million kWh for Single Client

LITTLETON, Colo. — February 19, 2014 — LONG Building Technologies, a member firm of the InsideIQ™ Building Automation Alliance, enabled a major financial and insurance company to reduce energy consumption at its regional office campus by more than one million kilowatt-hours. LONG upgraded the customer's building automation system (BAS) and installed LOBOS technology by Enerliance to add significant intelligence to the BAS. LONG, based in Littleton, is an active member of InsideIQ, an international alliance of independent building automation contractors who share leading edge technical knowledge and best practices.
The customer approached LONG to perform building intelligence upgrades related to the heating ventilation and air conditioning (HVAC) system that services their regional administrative headquarters, a three-building campus of more than 500,000 square feet, in Colorado Springs. The scope of the project included upgrading the variable frequency drives on several existing chillers, pumps and air handlers; replacing a number of chillers; and performing various other mechanical upgrades.
The team from LONG was fully immersed in performing the related building intelligence upgrades when they determined that the LOBOS intelligent HVAC optimization platform could add important value to the project. The LOBOS software helps large buildings use less energy, be more comfortable and automatically participate in demand response. LOBOS works with the BAS to add significant intelligence by integrating with the building automation hardware to make it even smarter.
"LONG's adoption of a cutting-edge technology like LOBOS, and the subsequent delivery of more than one million kilowatt-hours of annual energy savings on a single project, is just one illustration of how Inside IQ members are setting the standard in building automation," said Frank Rotello, president of InsideIQ. "Implementing a new technology and employing it to generate major benefits for the client is an example of how InsideIQ members are constantly seeking out new ways to deliver savings, comfort and efficiency for our customers."
"Because LOBOS is a software platform that is installed on top of and is compatible with most modern HVAC building automation systems, joining the project at a later stage was no problem," said Todd Knapek, Enerliance director of product management. "The Enerliance integration team guided LONG technicians through the installation and the project was completed on deadline without issue."
"The additional savings that LOBOS could provide for our client were just too significant to pass up—even at such a late stage in the project's completion," said Mark Balent, president of LONG Building Technologies. "Our client agreed and after seeing the numbers there was no other course but to proceed with the LOBOS installation."
LOBOS reduces the risk of hard coded optimization strategies, simplifies manual commissioning and ensures long term performance. Utilizing sophisticated self-tuning loops, the LOBOS system learns and adapts, providing continual recommissioning and consistent savings over time.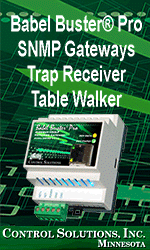 About InsideIQ: InsideIQ Building Automation Alliance is an organization comprised of 49 independent commercial building and facility automation companies representing common automation and security system platforms. Members specialize in the design and implementation of facilities and process control systems, systems integration, enterprise security systems, facilities maintenance services, energy services, and the representation of other value-added products and services. InsideIQ is the largest independent organization of its kind. Member companies provide consistent applications, coordination, and support for commercial facility owners across the United States, Canada, The Netherlands and Australia. More information is available online at www.insideiq.org.
About LONG Building Technologies: LONG Building Technologies, Inc. is a full service HVAC representative and building automation, security, energy and mechanical services company that has been providing better building technology to the Rocky Mountain Region since 1965. The privately owned corporation also has branches throughout Colorado, Nevada, Utah and Wyoming. For more information, please visit, www.long.com.
About Enerliance: Enerliance is the company behind LOBOS, an intelligent optimization system for large-scale air conditioning systems that offers improved comfort, energy-efficiency and fully-automated demand response capability that materially improves bottom lines for building owners and occupants. LOBOS is built to be deployed by energy solutions providers, mechanical contractors, building automation contractors, controls manufacturers, utilities and other LOBOS-certified partners in buildings across the country. www.enerliance.com

---


[Click Banner To Learn More]
[Home Page] [The Automator] [About] [Subscribe ] [Contact Us]