---
Simple and Elegant Building Energy Modeling for All

A building owner changes the building's thermostat setting, allowing the indoor temperature to increase a couple of degrees for an entire afternoon. But how much energy was actually saved? To know the answer for sure, the energy actually used must be compared to the energy that would have been used if they hadn't made the change…but how does the building owner find that out?

The answer is provided by a "baseline energy model," a statistical formula that, based on the analysis of previous energy use, takes into account the time of day, the day of the week, and the outdoor air temperature to predict the building's energy consumption as a function of time if the building were operated normally.

When Environmental Energy Technologies Division (EETD) researcher Phillip Price began working with building energy data a few years ago, he discovered that the standard baseline energy models are very simple. "And that makes sense," says Price, "because usually the only useful explanatory variable you have is outdoor air temperature. If your only variables are time and temperature, you may not get much benefit from a complicated model."

But he also discovered that the standard approaches have some flaws, so he made improvements. He developed a model that produces more accurate predictions in most buildings, but isn't much more complicated than previous models. He and graduate student Johanna Mathieu published the model in 2011.

Price has worked with statistical models for 20 years at Berkeley Lab. In the early 1990s he became one of the foremost authorities on the spatial and statistical distribution of indoor radon, and co-developed state-of-the-art algorithms for mapping airborne pollutant concentrations using optical remote sensing data.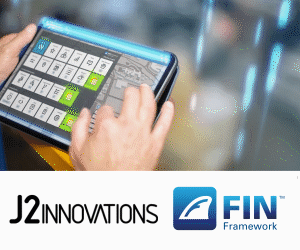 He turned his hand to statistically modeling electric load data several years ago. While researching for his model development, Price noted changes happening in the industry, which dramatically increased the amount of energy use data available.
"Until not too long ago, the only energy use data people had were monthly use data," Price said. "Now that we have 'smart meters,' we've started getting more data and that has opened up many possibilities. The idea was to look at what people were doing and see if we could do better—and that effort led to this model."
Read the rest: http://eetd.lbl.gov/news/article/57523/simple-and-elegant-building-ene


---


[Click Banner To Learn More]
[Home Page] [The Automator] [About] [Subscribe ] [Contact Us]