---
Distech Controls Introduces its New Programmable HVAC Controller Series & Integrated Room Control Solution
Delivers highest return on energy efficient systems while ensuring personalised comfort

Distech Controls has launched its latest ECL-PTU & ECB-PTU Series of LONWORKS and BACnet programmable controllers. As an advanced and efficient solution for addressing any terminal control application, these new easy to configure controllers offer system integrators and end-users greater flexibility and lower cost in building management system (BMS) applications.
ECL-PTU & ECB-PTU controllers, as well as ECL-VAV & ECB-VAV, are expandable with lighting and sunblind modules (ECx-Light and ECx-Blind), capable of controlling up to eight lights and eight sunblinds at a time. This Integrated Room Control Solution allows occupants to adjust temperature, lighting and sunblind settings in the room to achieve a level of personalised comfort. In addition, the automation of lighting and sunblind levels based on indoor and outdoor light levels allows occupants to benefit from increased natural light.
"The Integrated Room Control Solution is the most optimal and cost-efficient way of implementing energy efficiency while ensuring comfort for room occupants," said Etienne Veilleux, President and CEO. "Distech Controls is proud to empower its global network of Authorised Partners with this unique solution by adding lighting and sunblind control modules to our already strong HVAC offering. Furthermore, we are proud to offer the highest return on energy efficient systems to our customers and end-users worldwide".
What makes this solution unique is that it can easily be adjusted by users. The Integrated Room Control Solution can be handled with the AllureTM EC-Smart-Vue, communicating sensor, the EC-Remote wireless personal remote control, as well as the free "Smart-Sense Room Control" mobile app. This variety of room devices and convenience of a mobile app addresses the requirements of LEEDŽ Credit 6.2: Controllability of Systems – Thermal Comfort.
Certified with the eu.bac Cert Mark, these new offerings conform to the specifications outlined by the European Directives and Standards - EN 15500, 15232, EPBD Directive, etc. - ensuring proven energy efficiency in new and existing buildings.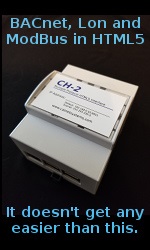 Using the Integrated Room Control Solution also makes financial sense. Key cost savings can easily be achieved, with occupancy-based control strategies, daylight harvesting based on light level sensing and natural light optimization as well as the increased window insulation from sunblind modules. The energy savings are such that a study by the Hannover University of Applied Sciences and Arts in Germany Energy demonstrates savings in excess of 30% on HVAC and up to 60% on lighting. Finally, this synergy of solutions provides additional operational cost savings, from installation to commissioning and maintenance, delivering the lowest total installed cost.
In order to better understand the advantages offered by the IRC Solution, Distech Controls allows users to build their own solution via an online interactive planner. This will help in selecting the right products required to build an Integrated Room Control Solution, making room control not only practical but accessible.
For more information, visit www.distech-controls.eu.

About Distech Controls
An innovation leader in energy management solutions, Distech Controls provides unique building management technologies and services that optimize energy efficiency and comfort in buildings, all the while reducing operating costs. We deliver innovative solutions for greener buildings through our passion for innovation, quality, customer satisfaction, and sustainability. Distech Controls serves multiple market segments through its worldwide business divisions, service offices and a superior network of Authorised Partners. www.distech-controls.com

---


[Click Banner To Learn More]
[Home Page] [The Automator] [About] [Subscribe ] [Contact Us]