---
IEC Approves OpenADR Specification

Approval of Publicly Available Specification (PAS) Brings OpenADR Another Step Closer To Becoming A Full International Electrotechnical Commission (IEC) Standard

MORGAN HILL, Calif., Feb. 25, 2014: The OpenADR Alliance today announced that the International Electrotechnical Commission (IEC) has approved the OpenADR 2.0b Profile Specification as a Publicly Available Specification (PAS) IEC/PAS 62746-10-1 as a basis for a new commission standard to be developed. The level of international support for the PAS validates the global importance of the OpenADR smart grid specification.

"Growing international interest and support for the OpenADR 2.0 standard is driving us to get it established as an IEC standard," said Barry Haaser, managing director, OpenADR Alliance. "By having this PAS in place, utilities and governments worldwide can confidently adopt the OpenADR standard for their AutoDR programs. In turn, companies developing products can confidently promote their solutions worldwide, as there is strong global support for the OpenADR standard."

The IEC is an international standards organization that prepares and publishes international standards for all electrical and electronic industries. According to Richard Schomberg, chairman of IEC PC 118 and of the IEC System Evaluation Group Smart Grid, "The OpenADR Alliance is collaborating with several IEC committees – TC 57, PC118, and TC 65. The OpenADR PAS should help support the IEC standardization process with the various Technical Committees and Working Groups interested in embracing the standard."

More on OpenADR
The OpenADR 2.0a Profile Specification released in August 2012, supports the simplest devices installed in commercial, industrial and residential environments to enable broad-based and completely automated participation in DR events. The OpenADR 2.0b Profile Specification is designed for more sophisticated devices supporting most DR services and markets. It includes flexible reporting capabilities for past, current and future data reports.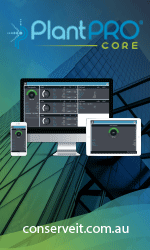 More On PAS
PAS is an ISO/IEC transposition procedure whereby organizations accredited as valid PAS Submitters can send their specifications directly for country voting (50 percent consensus), to be published as ISO or IEC standards. The goal being to submit specifications that help avoid market fragmentation, improve deployment and facilitate government procurement, and at the same time are stable and widely accepted. The PAS provides IEC recognition while giving time for the development of a full international standard, which is now underway and usually takes about three years to complete.

About the OpenADR Alliance
The OpenADR Alliance fosters the development, adoption, and compliance of the Open Automated Demand Response (OpenADR) standard through collaboration, education, training, testing, and certification. The OpenADR Alliance is open to all interested stakeholders interested in accelerating the adoption of the OpenADR standard for price- and reliability-based demand response. More information can be obtained at http://www.openadr.org/
---


[Click Banner To Learn More]
[Home Page] [The Automator] [About] [Subscribe ] [Contact Us]