---
Do you know how to measure the value of automation?
One key reason that industrial automation systems are underutilized and underappreciated is that their true value is not commonly or effectively measured. In his new book, Peter Martin, Ph.D., a world-renowned expert in the field of automation, shows how to quantify the value of automation through real-time performance measurement systems and indicators.

Industrial automation systems have the potential to be one of the most value-generating vehicles available to industrial companies. Unfortunately, not all managers of industrial companies perceive automation systems that way and few industrial automation systems actually provide the value they could and should. There are a number of reasons for this such as:

· The value provided by automation systems is not well-measured;

· The value provided by automation systems is not visible;

· The capital budgeting process of most industrial companies is flawed; and

· Project engineering teams are typically not measured on the incremental business value of their projects.

The result is that many automation systems are undervalued and underutilized and many industrial companies are underperforming. It is in the best interest of all parties involved with industrial automation systems that this situation is rectified, the latent capability of automation systems is activated and the value potential is realized.

Drawing from 35 years of experience, the author examines the shortcomings in the current industrial business practices that have resulted in the underutilization and under appreciation of industrial automation systems and will provide prescriptions on how these shortcomings can be overcome.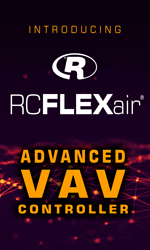 Adhering to the changes recommended in this book may make this the most valuable book you have ever read!

For all the details, download at no charge Chapter 5 (Measuring the Value of Automation) of Dr. Martin's book.
Note that you can purchase Dr. Martin's new book, The Value of Automation: The Best Investment an Industrial Company Can Make, by clicking here.

---

[Click Banner To Learn More]
[Home Page] [The Automator] [About] [Subscribe ] [Contact Us]