---
American Auto-Matrix Fortifies Future Growth in Building Automation Industry by Outsourcing Production
AAM keep it 'American Made' by engaging specialized local Pennsylvanian production company

Export, Pa: Due to successful sales and marketing efforts, to meet increasing demand for American Auto-Matrix Building Automation controllers American Auto-Matrix is outsourcing production of assembled Printed Circuit Boards (PCB's) to local Pennsylvanian company, Sunburst Electronics.

This follows a successful show at the recent AHR Expo, where AspectFT® Building Automation Integration and Energy Control Solution was awarded the prestigious AHR Innovation Award 2015 for Building Automation, and also follows the acquisition of American Auto-Matrix by Cylon Energy Inc. growing the company to 240 dealers worldwide and bringing a new range of building automation controls and energy management technology to the American Auto-Matrix portfolio of products and services.
Sean Giblin, CEO, American Auto-Matrix, said "At American Auto-Matrix, we are very proud of our heritage of 'American Made' products and are delighted to be in a position to keep manufacturing of our assembled PCB's in North America by transferring production of them to local Pennsylvanian company, Sunburst Electronics"
John Cline, President & CEO, Sunburst Electronics stated "Sunburst is excited to have been selected by American Auto-Matrix to apply our IPC QML Certified manufacturing and quality systems to the American Auto-Matrix PCBs".
Product production processes using the Sunburst manufactured PCBs will remain at the American Auto-Matrix facility in Export, Pa ensuring continuity of quality and standards for which American Auto-Matrix products are renowned.

Giblin added "This move is part of our commitment to investing in the continued success of the American Auto-Matrix business and presents greater scope for introducing new technologies and future growth and market expansion by enabling us to react quicker to increasing demand, accelerating the process of bringing new products to market, and providing enhanced support and services to our dealers."

About American Auto-Matrix: Over the past 35 years American Auto-Matrix has grown to be a worldwide influencer in the HVAC and Critical Environments industry with a network of Solution Integrators that spans the globe. Manufacturing a complete family of microprocessor-based, applied, networkable controllers, used in a broad range of applications, AAM was the first to offer open architecture, generation-to-generation compatibility, DDC, and object-oriented programming. American Auto-Matrix has one of the largest offerings of BTL Listed products in the industry to date. The company continues to break ground adding products such as the web-based, AspectFT front-end Building Automation System, the first mobile zone control application, vSTAT, for commercial facilities, and the first imbedded HTML5 interface for an area control solution. Our products and systems are sold, installed, and maintained worldwide through our network of authorized Solution Integrators.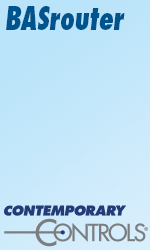 AAM was acquired by Cylon Energy Inc in June 2014.

For more information please visit www.aamatrix.com

About Sunburst Electronics: Founded in 1975, specializes in manufacturing electronic assemblies (printed circuit boards, chassis assembly, cables, and harnesses) for the aerospace, military, telecom and medical device industries. Sunburst is a J-STD-001, AS9100C, ISO13485, IPC QML certified and ITAR registered facility adhering to stringent standards spanning defect and process control, inspection methodology, and process verification inspection, and is well-equipped to serve the military and other high-reliability electronics markets. Sunburst supports projects from engineering design through manufacturing and also offers product testing services.
Sunburst is a wholly-owned subsidiary of Bliley Technologies, Inc. Bliley (www.bliley.com) is a manufacturer of quartz crystals and crystal oscillators used in the telecommunications, military and space industries. For more information, visit www.sunburstelectronics.com


---


[Click Banner To Learn More]
[Home Page] [The Automator] [About] [Subscribe ] [Contact Us]