---
SkyCentrics Joins USNAP Alliance
SkyCentrics sees growing industry interest and support for ANSI/CEA-2045 Standard

Morgan Hill, CA.– February 2, 2016 - The USNAP Alliance is pleased to announce that SkyCentrics has joined the Alliance to promote their new communications modules based on the ANSI/CEA-2045 standard. This ANSI standard was developed specifically to provide a modular approach to enable communications with residential and light commercial products, such as thermostats, water heaters, air conditioners, electric vehicle chargers, appliances and renewable generation such as rooftop solar.

Manufacturers are faced with a number of industry communication standards that vary from industry to industry and from one type of equipment to another. For example, traditional energy management systems use different communication technologies than renewable resources, making connectivity limited to a very expensive gateway. The ANSI/CEA-2045 port allows vendors to add communication directly to the equipment's own controls, providing vendors with more flexibility in the type of response, and less wear and tear on the equipment. The application of standards like ANSI/CEA-2045 in the manufacturing of end use equipment allows manufacturers to offer new and exciting features plus energy savings, to their customers, and furthers the opportunities for electric utilities to enable the near real-time dynamic grid balancing necessary to advance their environmental and economic goals

"The addition of CEA-2045 modules to our existing ecosystem of energy management and demand response tools enables SkyCentrics to provide a broader range of services to our customers, whether Utilities, building owners or energy consumers. Working with and through the USNAP Alliance has enabled us to connect with partners for both product development and promotion," said SkyCentrics CEO, Tristan de Frondeville.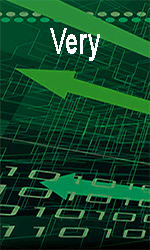 USNAP Executive Director Chris Kotting added, "SkyCentrics provides an exciting platform that should help accelerate adoption of the ANSI/CEA-2045 standard. It should spur innovative and creative thinking about the opportunities that the Alliance and the ANSI/CEA-2045 standard provide. This makes them an exciting addition to the Alliance."

About SkyCentrics
SkyCentrics provides an Internet of Things platform focused on lowering the energy and operational costs of buildings through WiFi enabled controls and sensors using cloud analytics. The SkyCentrics enterprise class, web and smartphone applications make it possible for organizations to centrally manage hundreds of distributed buildings and thousands of devices from the palm of their hand. All of our controls are also ready to connect to the Smart Grid for dynamic load balancing through open standards such as OADR, CEA-2045 and SEP 2.

About USNAP Alliance
The USNAP Alliance is an open industry association providing testing and certification programs for the ANSI/CEA-2045 Modular Communication Interface standard. Alliance membership is comprised of utilities, manufacturers, consultants and other parties interested in developing or deploying the standard. For more information, or to find out how to join the Alliance, please visit www.usnap.org.





---


[Click Banner To Learn More]
[Home Page] [The Automator] [About] [Subscribe ] [Contact Us]