---
Leading Developers Use Echelon Corp.'s New Chipset to Easily Bring the Benefits of the Industrial Internet of Things (IIoT) to Traditional Building Automation Systems
The Versatile FT 6050 System on a Chip (SoC) Powers Products that Quickly and Easily Bring BACnet and LonWorks Systems into the IP World

February 08, 2016 11:55 AM Eastern Standard Time - SANTA CLARA, Calif.--(BUSINESS WIRE)--Echelon Corporation (NASDAQ:ELON), a leading independent control networking company for the Industrial Internet of Things (IIoT), announced today that four product developer partners have introduced new building control products incorporating Echelon's FT 6050 Smart Transceiver—the industry's only multiprotocol chip with built-in BACnet, LON and IP protocol stacks. The FT 6050 provides a highly stable, flexible platform to develop products that are compatible with existing BACnet and LON devices, while adding IP support for a new generation of IP-enabled building control devices. By incorporating leading communication protocols on one chip, many design complexities and connectivity barriers are removed that help developers to streamline development, thus reducing time to market.

#IIoT gets smarter with built-in devo system to turn around BA products faster...so says 4 #Echeloncorp customers

"We count on the FT 6050's absolute reliable connectivity as we bring our InetSupervisor product faster to market," said Adam Guzik, President, Quark Communications. "For example, a recent customer requested a design for an indoor lighting automation system based on an Echelon FT-10 network transceiver. With the Echelon FT 6050 platform, the system design, now in progress, will take about four months to complete, including hardware and software, compared to 24 months without the platform. Echelon's FT 6050 is simply the best building automation technology available in the marketplace today."

The FT 6050 is part of a complete platform, offering commissioning tools, protocol stacks, routers, chips, and modules for engineers designing control devices and applications for the IIoT. The FT 6000 series and FT 6000 evaluation and development kit (EVK) support BACnet MS/TP in addition to BACnet/IP, LON/FT, and LonTalk/IP-FT, enabling designers to offer the marketplace a wide range of intelligent controllers compatible with the most popular connectivity standards.

"Prior to the availability of the FT 6050, developers would need to use multiple SoCs, or build multiple products, to connect Internet-enabled devices to traditional building automation systems, or replace installed systems entirely," said Rich Blomseth, Product Management Director, Echelon. "Developers have tremendous success with the FT 6050 and it is a key building solution that bridges building controls with the IIoT."

New Products Using Echelon FT 6050 Smart Transceiver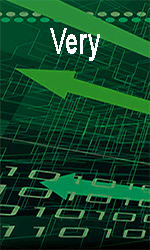 The four developers introducing four new products featuring the next-generation on a chip Echelon FT 6050:

Quark Communications, www.inetsupervisor.com
InetSupervisor controllers from Quark Communications. A complete line of automation controllers for HVAC, lighting, irrigation, industrial compressed air systems, and energy management. On-premise and cloud solutions are available offering a multi-user web interface.

Efficient Building Automation Corporation (EBAC), www.circon.com
BACnet/LON VAV controller from Efficient Building Automation Corporation. Fully programmable, this terminal unit controller is ideal for retrofit solutions where either BACnet or LON integration is needed.

ISDE, www.isde-ing.com
BACnet/LON thermostat from ISDE. The first BA thermostat compatible with both BACnet and LON communications standards. The solution eliminates the need to use switches or hubs between devices, and supports up to 64 devices per twisted pair channel.

Smart Controls, www.smartcontrols.com
A family of multi-protocol sensors and controllers from Smart Controls for building automation systems that support LON, LonTalk/IP-FT, BACnet/IP-FT, and BACnet MS/TP from the same device.

About Echelon Corporation

Echelon Corporation (NASDAQ: ELON), a pioneer in developing open-standard control networking platforms, delivers elements necessary to design, install, monitor and control industrial-strength 'communities of devices' within the lighting, building automation, Internet of Things, and related markets worldwide. Echelon sells its lighting products under the Lumewave by Echelon brand and its building automation and other IIoT-related products. With more than 100 million Echelon-powered devices installed worldwide, Echelon helps its customers easily and safely migrate existing control systems to the most modern platforms, while bringing new devices and applications into an ever-growing global Industrial Internet. Echelon helps its customers reduce operational costs, enhance satisfaction and safety, grow revenues and perform better in both established and emerging markets. More information about Echelon can be found at www.echelon.com.


---


[Click Banner To Learn More]
[Home Page] [The Automator] [About] [Subscribe ] [Contact Us]