---
BACnet International Welcomes New Slate of Members to Board of Directors

Board of BACnet International will continue to focus on expanding the successful use of the BACnet building automation protocol.

ATLANTA (PRWEB) FEBRUARY 13, 2018 BACnet International is pleased to announce the results of its recent Board of Directors elections. The new board is comprised of nine industry executives.

The following individuals will serve on the 2018 BACnet International Board of Directors:

ANDY MCMILLAN, BACnet International President & Managing Director
Andy McMillan is President of BACnet International, where he works with users and suppliers to expand and enhance the BACnet community. Formerly he served as president and general manager of a building automation unit of Philips Lighting. McMillan's background includes broad open systems industry development and marketing experience, as well as strong technical knowledge of distributed automation and information management systems. McMillan has co-founded several companies and has been a featured speaker on open systems and automation at conferences in North America, Europe, Japan and Australia. McMillan co-authored a book on open systems networking and holds a dozen patents in sensors, automation and software. He has MBA and BSEE degrees from the University of Michigan and is a member of ASHRAE, AEE, IEEE.

MICHAEL R. WILSON – Automated Logic (Chairman of the Board)
Michael Wilson is the Manager of Product Marketing for Automated Logic Corporation (ALC). During his tenure in product marketing, Wilson has been responsible for driving product strategy and direction. He also has been intimately involved in a number of new product ideas and development efforts and has been closely aligned with customer needs and requirements. Prior to this role, Wilson was the Business Development Manager of both the OEMCtrl and Lumisys divisions of ALC.

Prior to ALC, Wilson worked for the CIOs of Delta Air Lines and The Home Depot as a presentation consultant. At BACnet International, Wilson has served as the marketing committee chair, a member of the steering committee, and is currently serving as the Chairman of the Board. His leadership and contributions have been recognized by BACnet International on many occasions, where he has won awards for "always coming to the rescue," for being, "an individual who exhibits outstanding leadership," and as "Volunteer of the Year."

RAJ JAYARAMAN, Burton Medical (Vice-Chairman of the Board)
Raj Jayaraman currently serves as the President of Burton Medical, a leader in medical lighting applications. Prior to joining Burton Medical, Jayaraman was Vice President of Philips Lighting, where he amassed over 30 years of experience in the lighting and electrical products industries. He has held a variety of executive positions in R&D, Lean Operations, Supply Chain, Marketing and General Management. Jayaraman was deeply involved in the connected lighting strategy and business at Philips Lighting, and also had extensive experience with M&A activities there. He received his PhD from MIT in Microelectronics and holds 9 patents.

BRAD HILL, Honeywell International
Brad Hill is working as a project management office leader for Honeywell Environmental and Energy Solutions where he is involved in leading the new product development of commercial building offerings. Hill joined Honeywell in 1990 where he was involved in the design and programming of complex integrated control solutions for large projects. He began involvement with BACnet in 1996 through the need to integrate BACnet devices into building management systems. In 1999, Hill began product development work which included the development of a BACnet operator workstation, where he acquired a deep knowledge of the BACnet standard, after which time he continued on to manage and then lead building management product developments. Hill holds an MBA, MES (Energy Studies), BCompSc (Hons), and a DipElecEng, and is a certified Six Sigma Black Belt and PMP®.

ERICA JOHNSON, University of New Hampshire – Interoperability Laboratory
Erica Johnson was named Director of the University of New Hampshire's Interoperability Laboratory (UNH-IOL) in Durham, NH, in 2007. In this position she utilizes her industry experience in networking, developing certification test programs and creating relationships with forums leading the UNH-IOL's continued success. In recognition of her ability to drive technical innovation, Johnson has been recognized by NH Business Review as a recipient of the 2016 Outstanding Women in Business award, Fierce Telecom's list of "Women in Wireline", and was awarded, by the University of New Hampshire, with the UNH Women's Commission's Stephanie Thomas Staff Award in honor of her achievements in promoting and embodying the advancement of women in the sciences. Johnson received her Bachelor of Computer Science and MBA from the University of New Hampshire in 2001 and 2011, respectively.

TREVOR PALMER, Acuity Brands
In his 20+ year industry tenure, Trevor Palmer has held several leadership positions from technical sales and contracting to marketing and product development in the HVAC field, specializing in controls and peripheral devices. He is instrumental in positioning Distech Controls as an industry leader in building automation and IoT technology, while guiding the company's strategic development, market expansion and product line diversification.

In his current role, Trevor leads the company's product management, marketing strategy and customer experience teams for IoT technology across controls, software and HVAC domains. He is recognized as a building systems expert throughout North America and Europe.

RAYMOND RAE, Delta Controls
Raymond Rae is a senior advisor to Delta Controls Inc., a full line manufacturer of native BACnet Direct Digital Control (DDC) systems for building automation systems. Rae co-founded Delta Controls, which is now a part of the Delta Group under Delta Electronics Inc. He also co-founded and is an active principal in Coppertree Analytics, ESC Automation and Delta Connects. Rae has enjoyed more than 35 years in the HVAC industry and has an extensive background, which includes: energy auditing, computerized building simulations, system commissioning, controls, engineering, product certifications, design and marketing. He has been a member of ASHRAE since 1984.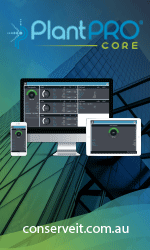 NANCY STEIN, Siemens
Nancy Stein is Business Excellence for Siemens Building Technologies, Control Products and Systems (CPS) Business Unit. In her role, Stein is responsible for strategic direction of all CPS products. She also monitors the development of business plans and manages product lifecycles and market positioning. Stein has been with Siemens for over 22 years in product marketing and solution sales positions. She has a Bachelor's degree in Mechanical Engineering from Purdue University and an MBA from DePaul University.

DENNIS SWOBODA, Blue Ridge Technologies
Dennis Swoboda is the Vice President of Sales and Marketing for Blue Ridge Technologies, a manufacturer of Native BACnet lighting control solutions designed for open communication with most building automation systems. In his role, Swoboda oversees global sales and marketing initiatives for the sale and installation of Blue Ridge Technologies lighting control systems. In addition, he works with engineers, end users, owners and controls contractors to help lower life cycle costs, increase energy savings, and reduce carbon emissions by taking control of the largest energy loads in a building. Swoboda has over 20 years of lighting control experience, and gives frequent talks and presentations on energy codes, lighting, and BACnet. He has been a member of BACnet International for almost a decade, and has previously served as the BACnet International marketing committee chair.

About BACnet International
BACnet International is an industry association that facilitates the successful use of the BACnet protocol in building automation and control systems through interoperability testing, educational programs and promotional activities. BACnet International oversees operation of the BACnet Testing Laboratories (BTL) and maintains a global listing of tested products. The BACnet standard was developed by the American Society of Heating, Refrigerating and Air-Conditioning Engineers (ASHRAE) and has been made publicly available so that manufacturers can create interoperable systems of products. BACnet International complements the work of the ASHRAE standards committee and BACnet-related interest groups around the world. BACnet International members include building owners, consulting engineers and facility managers, as well as companies involved in the design, manufacture, installation, commission and maintenance of control equipment that uses BACnet for communication. For more information, please visit bacnetinternational.org.

---


[Click Banner To Learn More]
[Home Page] [The Automator] [About] [Subscribe ] [Contact Us]