---
ASHRAE's BACnet Committee, Project Haystack and Brick Schema Collaborating to Provide Unified Data Semantic Modeling Solution

ATLANTA, BERKLEY, Calif. and RICHMOND, Va. (Feb. 28, 2018) – The ASHRAE BACnet committee, Project Haystack and the Brick initiative announced they are actively collaborating to integrate Haystack tagging and Brick data modeling concepts into the new proposed ASHRAE Standard 223P for semantic tagging of building data.

ASHRAE Standard 223P: "Designation and Classification of Semantic Tags for Building Data" provides a dictionary of semantic tags for descriptive tagging of building data including building automation and control data along with associated systems.

By integrating Haystack tagging and Brick data modeling concepts with the upcoming ASHRAE Standard 223P, the result will enable interoperability on semantic information across the building industry, particularly in building automation.

This unified effort is aiming at a formally standardized application data modeling solution which can be implemented in various ways. For example, it will be able to be used for exchanging data over established communication protocols like the Haystack web services or BACnet, or being applied on data stored in databases and cloud applications. The first public review of the initial draft of 223P is envisioned for late 2018. Ultimately, ASHRAE Standard 223P is intended to be adopted as an ISO standard.

Aside from the engineering and automation efficiency improvements machine-readable semantic descriptions of data will provide, a single and widely used global standard will enable broader interoperability among applications – creating a competitive market place to the benefit of building owners.

About ASHRAE's BACnet Committee
The BACnet Committee is the Standing Standard Project Committee 135 within ASHRAE and is charged with the maintenance and enhancement of the ANSI/ASHRAE Standards 135 and 135.1, which are the BACnet protocol and accompanying conformance test standard. The committee is also in charge of drafting the initial version of the proposed new ASHRAE Standard 223P. Under the auspices of ASHRAE authorities, ANSI approved review and approval processes are applied that enable the standards to be adopted as national, regional, but also global standards. BACnet® is a registered trademark of ASHRAE. For more information, please visit http://www.bacnet.org.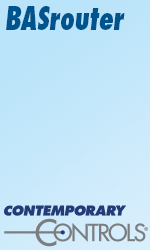 About Project Haystack
Project Haystack is a 501C tax-exempt non-stock corporation formed May 28, 2014. The corporation functions as a trade association with the purpose of fostering the common association and interests of software and technology companies focused on developing semantic modeling solutions for data related to smart devices including: building equipment systems, automation and control devices, sensors and sensing devices, promotion and education with respect to the semantic data modeling industry for building automation systems, and to engage in educational activities directed towards the improvement of business conditions of the semantic data modeling industry for smart device data, all on a not-for-profit basis. All work developed by the project-haystack.org community is provided for use as open source software under the Academic Free License 3.0. For more information, please visit http://project-haystack.org.

About the Brick Schema Initiative
Brick is an open-source, BSD-licensed schema for metadata in buildings. Brick defines (1) a class hierarchy describing the families of sensors, equipment, subsystems and other building assets, and (2) a minimal, well-defined set of relationships for describing the associations and connections between those entities. These concepts are captured in an extensible RDF ontology. Applications for the built environment (such as analytics, alarms, controllers and schedulers) use the standard SPARQL query language to access the Brick representation of a building and determine the set of resources and relationships that they require to operate. This declarative approach improves portability across buildings. For more information, please visit https://brickschema.org.

---


[Click Banner To Learn More]
[Home Page] [The Automator] [About] [Subscribe ] [Contact Us]