---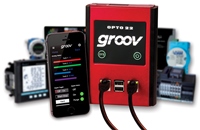 Opto 22 Updates groov to Easily Connect Modbus/TCP Devices with Smartphones and Tablets

Industrial automation manufacturer Opto 22 has announced groov 2.3, a major update adding Modbus/TCP communication to the company's groov web-based mobile interface software. With groov's new Modbus/TCP support, thousands of industrial devices can now be monitored and managed using effective, scalable operator interfaces on smartphones, tablets, and other mobile devices. Modbus/TCP is a widely adopted, TCP/IP-based communications protocol used in level sensors, rotary encoders, drives, meters, and industrial controllers and I/O, plus thousands of other devices deployed in diverse industries.

A fully functional version of groov Server for Windows is available to download and try so you can see your own system's data on a smartphone, tablet, or other mobile device. The groov free trial operates for two hours without a license and can be restarted as needed. You can also see groov in action immediately and try it yourself with an online demo available at groov.com/see-groov-now.

---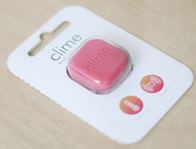 Clime Inc. launches a crowdfunding campaign for a smart environment sensor.
Four variations of Clime are available for ordering. Basic model comes equipped with a proximity sensor and a thermometer. Each of the remaining three models contains an additional sensor for either humidity, movement or light, all of them with the range of 200ft. Company is also offering a device called Clime Hub which can extend the range of Clime sensors indefinitely allowing the user to receive all the information on his or her smartphone no matter how far they are.

For more information visit http://climesense.com

---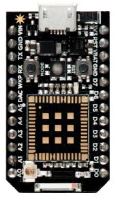 Introducing the Spark Photon

A postage stamp-sized hackable Wi-Fi module for interacting with physical things. The Photon includes everything you need to get a connected project off the ground. Our Wi-Fi module includes a powerful STM32F205 ARM Cortex M3 microcontroller, and we've paired it with all the necessary bits and pieces. Just attach a sensor or actuator and you're off to the races. FCC/CE/IC certified. The Photon is pre-certified so that it can be used safely around the world, even when included in a larger product or project.

For more information visit https://www.spark.io/
---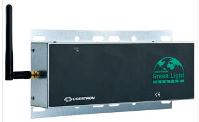 Creston Green Light Power Pack (GLPP) System
Creston Green Light Power Pack (GLPP) SystemThe Creston Green Light Power Pack (GLPP) System integrates advanced sensing, dimming, and automation capabilities to deliver an all-in-one lighting control solution for single rooms. We are now shipping two new occupancy sensors that take Power Pack System performance to a new level. The Crestron Green LightŪ Power Pack System simplifies lighting controls for classrooms, private offices, and anywhere a standalone lighting control solution is needed. It communicates with keypads, photocells, and occupancy sensors to provide complete control and cost-saving automation. Adding to the convenience, the Power Pack System can be configured for both standalone or networked applications, scaling with ease to meet any project needs.
For more information visit http://www.crestron.com
---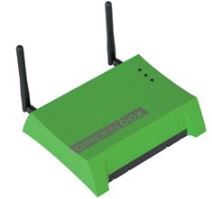 4-noks - A new era in energy data logging is finally here
Our Wireless ModBus Data Loggers are ideal for small, medium and large buildings or processes that require a cost effective, retro-fit and scalable monitoring platform; that can serve the data to any dashboard/reporting tool or any BMS System. GreenBox is a multi-purpose ModBus data logger with an intuitive user-friendly interface that also allows for simple setup and configuration of the ZB-Connection wireless sensor range or any third party ModBus device. This means monitoring solutions can be rapidly installed, without major disruption to the site or its occupants.
For more information visit http://www.4-noks.co.uk/




---
---


[Click Banner To Learn More]
[Home Page] [The Automator] [About] [Subscribe ] [Contact Us]