---
LonMark International to Offer Free Education Sessions at AHR Expo in Orlando - Booth #1337

WHO: LonMark® International is recognized globally as a major driving force in the delivery of open standards for products used for building automation and energy efficiency. Having certified nearly 1000 industry professionals for proficiency in open systems, LonMark International remains committed to leading the industry down the path of open, interoperable systems. LonMark International continues to provide the industry with tools, resources, and support for its members and their products based on the ISO/IEC 14908 body of standards.

WHAT: At AHR Expo,LonMark will be highlighting new and exciting developments at our booth #1337 and in our education sessions:

Tuesday, Jan. 26, 9:00 a.m.-4:30 p.m. in Room S320D

9:00 a.m. -10:00 a.m.
Specifications for Open Interoperable Systems

This session will focus on the challenges and advancements in developing design guide specifications for Building Automation Systems. This high- level discussion will include industry pioneers to share the latest trends within the specification community including the new ASHRAE Guideline 13 approach and new standards from ANSI/CEA.
Moderator: Ron Bernstein, LonMark International
Will White, US Army Corps of Engineers
Kris Kinney, KECG

10:00 a.m. – 11:00 a.m.
Optimizing Control Networks: Insights from System Integrators

This session will provide an integrator's perspective on system integration for the monitoring and control of building automation systems. Attendees will gain new insight on technical solutions, hardware and software choices and system architecture. There will also be an open discussion to learn more about the latest trends and solutions in this rapidly growing marketplace.
Moderator: Ron Bernstein, LonMark International
Greg Powell, Enerlon
Rick Joyner, Total Building Integrations

11:00 a.m. – 12:00 p.m.
Securing Networks Against Outside Threats

Hackers are creating cyber security threats in all types of networks. This session of experts will discuss industry best practices for securing data and control networks and a roadmap for risk assessment and solutions.
Moderator: Ron Bernstein, LonMark International
Robert Hirsch, Lynxspring
Mike Pouchak, Honeywell
Dan Sullivan, Daikin

1:00 p.m. – 2:00 p.m.
Developing IoT Devices

Designing devices in the Internet of Things model requires several fundamental assumptions including: the level of interoperability, cross system integration, access by third party applications and more. This session will discuss the future model for broad interoperability adoption based upon device level profiles and data object models.
Rich Blomseth, Echelon
Varun Nagaraj, Sierra Monitor

2:00 p.m. -3:00 p.m.
Case study on Open Systems

An early adopter and pioneer of open standards will give a retrospective on their decision to use LonMark certified products, LonWorks technology and open bid specifications. This session will explore the past, present and future of one of the most open BAS projects in the world.
Rick Joyner, Total Building Integrations
Jim Damico, Osceola Schools

3:00 p.m. -4:30 p.m.
Enterprise and IoT Access to Building Automation Systems: Managing Big Data and Cloud Interoperability

Building control systems are commonly exposed to data networks and the cloud and many applications now have access to the system data. However are system reliability, ownership, and efficiency being sacrificed? This session will focus on the convergence of "Little Data" to "Big Data" and the challenges and opportunities facing owners, developers and data managers.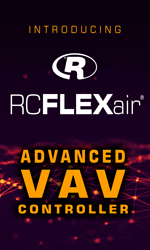 Moderator: Ron Bernstein, LonMark International
Samy Arbid, Western Allied
Mark Wright, Ayla Networks
Varun Nagaraj, Sierra Monitor
Rich Blomseth, Echelon

WHEN: Jan. 25-27, Orange County Convention Center, Orlando, FL
WHERE: LonMark International will be in booth #1337
LonMark's education sessions to take place on Tuesday, Jan. 26, Room S320D

About LonMark International
LonMark International is a member-based, non-profit organization that enables interoperable systems for products based on the ISO/IEC 14908 series of standards. LonMark International has tested and certified over 950 products complying with its interoperability guidelines. Additionally, LonMark International has certified nearly 1,000 industry professionals worldwide for their expertise in the guidelines and industry standards. Products based on the ISO/IEC 14908 standard are installed in over 500,000 buildings worldwide. LonMark International remains committed to educating the industry on the value of open, interoperable systems by providing tools, resources, and support for its members and their markets.
For more information, visit www.lonmark.org.

---


[Click Banner To Learn More]
[Home Page] [The Automator] [About] [Subscribe ] [Contact Us]