---
Introducing our new president and general manager
Please join us in welcoming Jim Bland as Tridium's new president and general manager. Jim joins Tridium from Snapdata.io, a start-up company that designs and develops sensors, data communications hardware and analytics software. He also has managed several national and global businesses ranging from start-ups to Fortune 500 enterprises.
Given his experience with IoT, Jim is poised to lead Tridium as the premier IoT operating system and drive growth across the organization. He looks forward to working with the Niagara Community and the team at Tridium to continue the high level of partner-driven innovation that is an integral part of our collective success.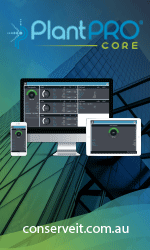 ABOUT US
For more than 15 years, Tridium has led the world in business application frameworks — advancing truly open environments that harness the power of the Internet of Things. Our products allow diverse monitoring, control and automation systems to communicate and collaborate in buildings, data centers, manufacturing systems, smart cities and more. We create smarter, safer and more efficient enterprises and communities — bringing intelligence and connectivity to the network edge and back.
http://www.tridium.com

---
[Home Page] [The Automator] [About] [Subscribe ] [Contact Us]