---
Notice of Public Review of Addendum to BACnet Standard
In our efforts to keep you aware of updates to the BACnet Standard, we are forwarding information on the current Public Review of Addendum bj to the BACnet Standard.

Constructive comments are invited for this Public Review Draft up to February 7, 2017. The Public Review Draft can be accessed on the ASHRAE website here, while comments can be submitted here.

The accompanying white paper can be viewed on the BACnet International website here.

1st Advisory Public Review of BSR/ASHRAE Addendum bj to ANSI/ASHRAE Standard 135-2016, BACnet - A Data Communication Protocol for Building Automation and Control Networks

This addendum extends the BACnet Architecture for Use of Internet Application Protocols; adds BACnet Virtual Router Link Half-Router; adds new Annex YY for the BACnet Virtual Router Link; adds new Annex ZZ, BACnet IT; adds and extends Object Types for BACnet/IT; adds and extends ASN.1 Types for BACnet/IT; introduces new Error Codes for BACnet/IT; and defines PICS, BIBB, and Device Profile modifications for BACnet/IT.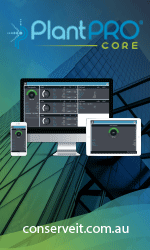 For more information about BACnet International visit http://www.bacnetinternational.org

---
[Home Page] [The Automator] [About] [Subscribe ] [Contact Us]