---
IHS Markit Analysis: The Refinement of Smart Home at CES 2017

Highlights

Fragmentation of the smart home market proved to be a key theme at last week's Consumer Electronics Show. Actually a different message – refinement of the market – became apparent during the show.
Smart home announcements weren't just about cameras or light bulbs. The announcements focused on the consumer and enriching the consumer experience through seamless integrations and feature-rich offerings that can appeal to a diverse range of needs.
Globally in 2016, there were more than 80 million shipments of smart home devices with an installed base that exceeded 190 million devices.

Analysis

Cameras take center stage

For cameras, the smart home focus at CES was around facial recognition, 360 degree viewing, security motion detection and HomeKit (the D-Link Omna camera).
Outdoor cameras were featured as well, with announcements from Bosch and Ring, each of which had outdoor cameras connected to outdoor power sources and integrated with lighting. Baby monitors were also a trending item, with Netgear Arlo and OneLink by First Alert, each of which have advanced features such as air quality monitoring but the OneLink camera offers video respiration detection, a feature that uses non-invasive methods to monitor a baby's breathing.
Overall, the smart home camera market continues to expand as suppliers enhance their portfolio with cameras designed for various purpose such as outdoors, indoors, wired, wireless and cameras with lower price-points. A few new cameras that were announced combine several connectivity standards and automation features into one device (including voice control), such as the Somfy One and SmartBeings Woohoo, which will likely look to challenge Canary and Piper.
Illumination on bulbs and sensors

Light bulbs such as Lifx provide two types of illumination, one of which is infrared to assist with outdoor cameras using night vision. The infrared helps the cameras see clearer in complete darkness, which for battery powered cameras, will dramatically increase battery life. Other light bulb announcements featured integrated motion detection and speakers.
Environmental sensors were also more pervasive this year at CES. Devices with embedded temperature and humidity sensors have been common place for many years but there has been a spike in devices with embedded air quality sensors (VOC detection). This has also led to an increase in the number of air purifiers, ranging from portable and stationary to robots which move through the home detecting air quality levels, purifying the air on-demand.

IHS Markit believes the market for environmental sensors, especially air quality sensors monitoring allergens and pollutants as well as ultraviolet (UV) will become commonplace in smart home devices.
Changing business models and making things simple

In addition to device refinement, business models are also changing at CES. Many of the top service providers offering smart home have focused on manufacturing their own devices in order to create a seamless look and feel across devices. Although partnerships will still hold great importance, service providers are looking to build up their own device portfolio and develop proprietary back-end software and artificial intelligence (AI).
Two examples of providers taking this route include Vivint and Comcast – each of which started off their smart home venture by offering a mix and match of device types and device brands – however each now has its own devices and backend. Moreover, Vivint announced its intelligent Sky platform will rely on AI to automate the home. The consumer simply answers questions from the system while it learns behaviors. Alarm.com announced a similar offering with its Insights Engine.
Meanwhile, Comcast continues to work toward owning the home through entertainment, recently enhancing its voice controlled remote to allow controlling of lights and other automatons. Not to be outdone, ADT announced a partnership with Amazon which permits users of ADT Pulse to arm and disarm the security system through voice control. What makes this announcement unique is that the user arms and disarms the system by telling Alexa a PIN number. This is significant because there have been reports of security systems being armed and disarmed from outside the home. This new partnership provides an additional layer of security, which is timed well with the recent IoT security vulnerability news.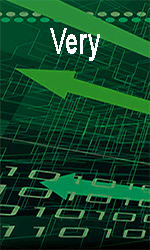 Simplifying smart home also was also a trend. Sigma Designs announced SmartStart and Comcast is partnering with Cirrent (ZipKey) to provide quick and easy connection of IoT devices. IHS believes making smart home easier to install for the consumer (do-it-yourselfers) as well as professional installers will remove one of the biggest barriers to mass smart home adoption.
Lastly, voice assistants could be found at nearly every smart home booth at CES this year. IHS Markit believes that voice assistants will become the new user interface for the smart home, but the mobile device will continue to have its place when managing settings and advanced features.

A maturing market

Overall, there were more than 190 exhibitors with a smart home offering at CES 2017. Despite this fragmentation, it is clear the smart home market is finding maturity in North America. Suppliers and service providers are making strides to enrich devices and the platforms with features consumers find valuable and can easily install.
Moreover, industry players are looking to bring the technology and experience to the consumer through new channels, such as electronics retailers (Best Buy in partnership with Vivint), hotels (Wynn in partnership with Amazon), insurance, utilities, builders/real estate (KB Home Caldwell Banker) and rentals (Airbnb in partnership with Vivint and August Lock). As smart home is pushed to the consumer from all sides, awareness will grow and prices will fall with one of final hurdles being consumer imagination.

By Blake Kozak, principal analyst, smart home and security technology, IHS Markit
blake.kozak@ihsmarkit.com.

---


[Click Banner To Learn More]
[Home Page] [The Automator] [About] [Subscribe ] [Contact Us]