---
LonMark International to Offer Free Education Sessions at AHR Expo in Las Vegas, NV
WHO: LonMark® International is recognized globally as a major driving force in the delivery of open standards for products used for building automation and energy efficiency. Having certified over 1000 industry professionals for proficiency in open systems, LonMark International remains committed to leading the industry down the path of open, interoperable systems. LonMark International continues to provide the industry with tools, resources, and support for its members and their products based on the ISO/IEC 14908 body of standards.

WHAT: At AHR Expo, LonMark will be highlighting new and exciting developments at our booth #C1068 and in our education sessions on Tuesday, Jan. 31, 9:00 a.m.-4:30 p.m. in Room N242, followed by a member meeting, LonMark Best of Year awards and a networking reception sponsored by: Barnes & Thornburg LLP, BuildingIQ, Engenuity Systems, Gesytec, Megachips and sensorFact.

9:00 a.m. -10:00 a.m.
Buildings and the Cloud: What's on the horizon?
This session will present several viewpoints on the advancements of building data mining, cyber security, and data management. Industry experts will discuss the latest trends in system access via cloud services, data integrity, and the value of analysis, monitoring, and diagnostic tools.

10:00 a.m. – 11:00 a.m.
LonMark Credentialing Institute: Education, Training, and Credentials for Building Automation and the LonMark Certified Professional Program
LonMark's CEO will discuss opportunities for greater education, proficiency, and certifications for the building automation market. Several new advancements for professional development will highlighted along with an informative Q&A session helping guide future educational programs

11:00 a.m. – 12:00 p.m.
Case Studies: Real Word Applications of Open Interoperable Systems and the Value to the End User
This session will highlight several active projects implementing open system standards and follow the ASHRAE Guideline 13 Specifying Building Automation Systems and following LonMark's open system design guide using standard device profiles and open integration tools.

1:00 p.m. – 2:00 p.m.
Building Cyber Security Systems – Applying industry best practices for legal risk management, standards, and large government projects
This session will provide three viewpoints on cyber security including a legal perspective for building owners and system vendors; applying industrial cyber security standards to building automation systems and developing compliance and certification processes; and implementations for high risk government/military installations.

2:00 p.m. -3:00 p.m.
LonMark Briefing: New LonTalk-IP Standard and LonMark Web Services, New LonWorks Transceivers for High Speed LON RF, and High Speed Powerline
News projects, programs, and developments in the world of open interoperable standards. LonMark's new LON IP and Web Services development project will be presented with example use cases and application support. New high speed network transceivers for Powerline and RF will increase performance and scalability.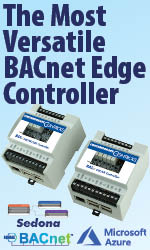 3:00 p.m. -4:30 p.m.
Panel Discussion: Industry Experts on the Convergence of Buildings, SmartGrid, IoT, Interoperability, Open Standards, and Cyber Security
This panel will cover a broad range of building industry topics and provide perspectives on cyber security, advancements in IoT, electric grid connected buildings and the advancements of distributed energy resources, and how interoperability is enabling new solutions and the associated risks.

*For more information on our speakers and sessions please click here.

WHEN: Jan. 30- Feb. 1, Las Vegas Convention Center
WHERE: LonMark International will be in booth #C1068
LonMark's education sessions to take place on Tuesday, Jan. 31, Room N242

About LonMark International
LonMark International is a member-based, non-profit organization that enables interoperable systems for products based on the ISO/IEC 14908 series of standards. LonMark International has tested and certified over 950 products complying with its interoperability guidelines. Additionally, LonMark International has certified nearly 1,000 industry professionals worldwide for their expertise in the guidelines and industry standards. Products based on the ISO/IEC 14908 standard are installed in over 500,000 buildings worldwide. LonMark International remains committed to educating the industry on the value of open, interoperable systems by providing tools, resources, and support for its members and their markets. For more information, visit www.lonmark.org.

LonMark and the LonMark logo are registered trademarks of LonMark International in the U.S. and other jurisdictions.


---


[Click Banner To Learn More]
[Home Page] [The Automator] [About] [Subscribe ] [Contact Us]