---
Delta to Showcase Leading Building Automation and HVAC Solutions at the AHR Expo 2017

Las Vegas, January 26, 2017 —Delta Electronics, a leading global provider of power and thermal management solutions, together with its subsidiaries Delta Controls and LOYTEC, will introduce its building automation technology and latest solutions capable of enabling better energy efficiency in HVAC, lighting and other equipment in the building at AHR 2017. Delta Controls' new Integrated Room Controller, Wireless thermostat, and LOYTEC's award-winning L-DALI lighting controllers will be among some the latest offerings showcased. Visitors can experience Delta's comprehensive product lines from January 30 to February 1 at the Las Vegas Convention Center.

Delta will have on display at booth #C1052 a variable-frequency drive with NEMA 12 enclosure for HVAC applications, energy-efficient electronically commutated (EC) fans and its award-winning Breez Ventilation Systems. Delta Controls, a Delta Group company, will also showcase a line of building automation products for HVAC, including the enteliWEB, supervisory software for building operation; the eZNTW, an innovative wireless thermostat; and the Integrated Room Controller, which is able to integrate multiple building systems together such as HVAC, Lighting and Access Control.

In addition, LOYTEC, a Delta Group company, will feature its IP-centric integrated solutions for Building Management, including HVAC control and lighting control at booth # C1380. LOYTEC's LWEB-900 Building Management System, LIOB-AIR VAV system, LINX Automation servers and award-winning L-DALI lighting controllers will be highlighted at its booth.

The new Delta Americas Headquarters building in Fremont, Calif., which has been certified as a LEED Platinum green building and is designed to meet Net Zero standards, is a solid example of adopting Delta building automation technologies and LOYTEC building management systems to improve building energy efficiency.

About Delta Controls
Delta Controls is one of the largest independent manufacturers of building automation systems with more than 300 system integrators in over 80 countries. For more than 3 decades Delta Controls has offered dependable and user-friendly building control solutions to commercial, healthcare, education, leisure buildings and more. As industry leaders, our track record includes delivering the world's first fully integrated native BACnet building solution encompassing HVAC, Lighting and Access products. Delta Controls is a leader in innovative IOT solutions with their POE and IP connectivity at all levels of their product architecture. For more information about Delta Controls, please visit: www.deltacontrols.com.

About LOYTEC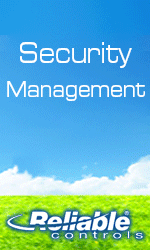 Founded in 1999, LOYTEC electronics GmbH today ranks among the leading European providers of highly innovative building management and control solutions integrating HVAC control, room automation, lighting control, sunblind control and energy monitoring. LOYTEC also offers an outstanding portfolio of intelligent network infrastructure products for building automation. LOYTEC stands for best in class connectivity using IP technologies leveraging state of the art network security methodologies from I/O level all the way up to a cloud ready building management system. There, LOYTEC exclusively relies on open and standardized communication protocols. LOYTEC develops, manufactures, and distributes embedded Automation Servers and I/O Controllers, the room automation system L-ROC, DALI lighting controls, the VAV system LIOB-AIR, router and gateway solutions, and also graphical user interfaces in form of touch panels or via PCs or mobile devices leveraging web technologies. Product development and manufacturing are located at the Austrian headquarters in Vienna. For more information about LOYTEC, please visit: www.loytec.com.

About Delta
Delta, founded in 1971, is a global leader in power and thermal management solutions and a major player in several product segments such as industrial automation, displays, and networking. Its mission statement, "To provide innovative, clean and energy-efficient solutions for a better tomorrow," focuses on addressing key environmental issues such as global climate change. As an energy-saving solutions provider with core competencies in power electronics and innovative research and development, Delta's business domains include Power Electronics, Energy Management, and Smart Green Life. Delta has 153 sales offices, 61 R&D centers and 40 manufacturing facilities worldwide.

Throughout its history, Delta has received many global awards and recognition for its business achievements, innovative technologies and dedication to corporate social responsibility. Since 2011, Delta has been selected as a member of the Dow Jones Sustainability™ World Index (DJSI World) for 6 consecutive years. In 2016, Delta was ranked by CDP (formerly the Carbon Disclosure Project) at the Climate Change Leadership Level. For more information about Delta, please visit: https://www.deltaww.com.

---


[Click Banner To Learn More]
[Home Page] [The Automator] [About] [Subscribe ] [Contact Us]