---
FLOMEC Flowmeter App Now Includes a BACnet Communications Protocol for Connected Building Solutions
Wichita, Kan., Jan. 17, 2019 (GLOBE NEWSWIRE) — Great Plains Industries (GPI) announced the release of the latest FLOMEC App installment, which now includes a BACnet Communications Protocol. The FLOMEC App with BACnet communication can now provide building automation, facility managers and organizations with connected building solutions through cost effective, scalable wireless controls for their flow measurement needs.

BACnet (Building Automation and Controls Network) is "a data communication protocol for building automation and control networks." It basically allows product/systems from various vendors, such as FLOMEC, to communicate with other BAS devices by providing a standardized method for presenting, requesting, interpreting and transporting information.

The FLOMEC App with the new BACnet protocol remains easy to use, requiring no programming or scripting. With the release of the new App and firmware installment, FLOMEC customers can upgrade their QSI Version 1 (Q1) electronics to communicate with BAS equipment. All that is required is to wire the MSTP serial connection and configure the QSI electronics with the FLOMEC App.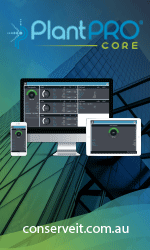 About FLOMEC

GPI's FLOMEC brand meter family includes a full line of meters in various materials, sizes, fittings and output choices. Utilizing turbine, oval gear, impeller, electromagnetic, and ultrasonic technologies allows for diverse solutions to fit a wide variety of application needs. High quality, availability and value are the trademark of FLOMEC brand meters. FLOMEC meters serve multiple markets globally including HVAC, Industrial Liquids, Water/Waste Water and Chemical/Petrochem.
---
[Home Page] [The Automator] [About] [Subscribe ] [Contact Us]