---
Prenova Transforms Enterprise Energy Management with Meter_PointTM
Web-based energy management application provides real-time tracking and detailed analysis of energy use for a single facility or an entire enterprise
Atlanta, GA – April 28, 2011 – Prenova, Inc., a leading enterprise energy management company, announces the release of Meter_Point™, a breakthrough application that gives organizations with multiple buildings the tools to monitor and analyze energy usage throughout the day, helping them control energy consumption and actively manage energy demand.

"As the utility industry continues to roll out dynamic pricing programs, it's becoming more-and-more critical to track energy usage throughout the day," said Michael J. Nark, Prenova's President and Chief Executive Officer. "Organizations that can't control energy demand and consumption in real-time could face significant increases in operating costs. Meter_Point™ provides an up-to-the moment view of energy use at both the site-level and across the entire enterprise, automatically notifying building management personnel if demand or consumption climb too high. With the launch of this application, it's become significantly easier for organizations with multiple facilities to analyze energy use across their entire portfolio and quickly adapt to changing energy prices."

Meter_PointTM is delivered via a Software as a Services (SaaS) model, requiring no upfront capital or hardware investment. This web-based application allows organizations with multiple facilities to monitor energy use throughout the day and for a variety of energy sources, including electricity, natural gas, chilled water, and steam. Building management personnel can easily define acceptable performance thresholds. Once thresholds are set, automated alerts are triggered should energy use ever approach or exceed acceptable levels. With Meter_Point™, users can quickly evaluate the results of energy efficiency projects and identify inefficient operations by analyzing the performance of similar buildings.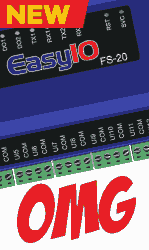 Key features
• Enables round the clock monitoring of energy consumption and demand at the site, region, and enterprise level via a single Internet portal
• Generates alarms and warnings based on pre-defined Key Performance Indicators
• Normalizes and aggregates data from utility meters and IDRs for more accurate analysis, reporting, and performance measurement.

The introduction of Meter_Point™ comes shortly after the company's launch of Energy_Point™, the first Software as a Service (SaaS) energy management application that provides both enterprise visibility and control of disparate energy management/building automation platforms. The release of Energy_Point™ has given organizations with multiple facilities and multiple controls platforms the ability to monitor and maintain building operating standards across their portfolio.

About Prenova
Prenova helps companies control energy spend by reducing utility costs and improving energy efficiency. We work hand-in-hand with our customers to develop an energy strategy that fits their unique business needs. Then we help them implement this strategy consistently across the organization by providing services that span the entire energy lifecycle. From sourcing energy to controlling energy consumption, Prenova's solutions consistently reduce our customers' energy spend by 15-25%.

Additional information about Prenova's Enterprise Energy Management solutions is available at www.prenova.com.









---


[Click Banner To Learn More]
[Home Page] [The Automator] [About] [Subscribe ] [Contact Us]