---
AEC Science and Technology Announces National BIM Conference Educational Program

June 21, 2011. Centerville, MA. Building information modeling (BIM) standards, objects, software and more will be the focus of the National BIM Conference sponsored by the buildingSMART alliance and AEC Science and Technology. The National BIM Conference will be held during Ecobuild America (EBA), running December 5-9, 2011, in Washington, D.C. There will be a wealth of educational opportunities offered for government agencies, building owners, contractors, architects and all building industry professionals.
BIM uses advanced digital technology to represent all of the physical and functional characteristics of a building. Using a computer program, the design team can collaboratively design in three dimensions, which can increase productivity in building design and construction. BIM is changing the way the building industry does business. It is a critical tool for increasing interoperability and reducing design building costs, especially with regard to green and sustainable structures.
Several types of BIM educational sessions, including case studies, standard updates, green BIM and more, will be offered throughout BIM Week.

Sessions and meeting at the December conference include:
Introduction to buildingSMART
Introduction to NBIMS-US
Using BIM at the Schematic PhaseHow BIM Will Transform Education: A Series from Major Universities
BIM Interoperability: A Modern Story of the Tower of Babel
Building Smart BIMs
BIM in the DoD's Military Health System to Improve Facility Life Cycle Management
Modeling the Future of Education: The Multi-disciplinary BIM Project at WIT
Going Lean with BIM
A Research Framework for Building Information Modeling
5 Years, 50 Projects: Lessons from Ongoing Private Sector BIM Implementation
Enhancing High-Performance Building by Integrating Green into BIM Tools
BIG BIM BANG
BIM and Comparative Structural Life Cycle Analysis
LEED Certification Facilitation: A BIM Server Approach
Knowledge Management in BIM
The Facility Maintenance and Operations Committee's Construction
Operations Building information exchange (COBie)
CMMS/CAFM Challenge
Specifiers' Properties information exchange (SPie) Presentation
Life Cycle Model Demonstration
buildingSMART alliance Member Meeting
National BIM Standard-United States™ Committee, Sub-Committee and Work Group Meetings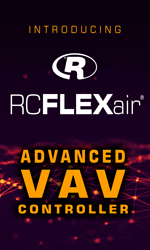 BIM products and services will be on display during the two-day exhibit December 7-8. The exhibit also features:
BIMStorm, presented by Onuma, will focus on Energy, BIM/GIS integration and Cloud Computing. BIMStorm will demonstrate full life-cycle use of BIM, including green product integration, along with real-time energy data connected to BIM. Its interactive format invites teams of attendees to participate via smart phone or laptop in a live workshop charrette on the 3D design of hospitals and federal facilities in real time. Demonstrations will include how BIM can support EcoDistricts and High-Performance Buildings.
The AEC Interoperability Center is a hands-on collaborative workplace, where design and construction professionals, building product manufacturers and commercial software companies can showcase current IT and BIM developments, BIM objects and the state of applications compatibility. Plug and play kiosks will be set-up for firms to rent and show their solutions.

A wide variety of meetings will be held during the week, including the bSa Board of Directors Executive Committee Meeting, NBIMS Interest Groups and more.
About buildingSMART alliance™:
The buildingSMART alliance™, a council of the National Institute of Building Sciences, works to streamline the way buildings are designed and operated. The Alliance is tackling the complete building life-cycle process, from planning and construction to operation, occupancy and disposal. It develops both the United States National CAD Standard® and the National Building Information Modeling Standard - United States™.
About Ecobuild America:
Under the leadership of principals Richard C. Vendola, Jr. and George Borkovich, AEC Science & Technology, LLC (Centerville, MA), manages and produces the Ecobuild® America conference and exhibit and the AEC-ST® Community. Together with their executive team, they have a depth of experience in technology and event planning for the AEC industry, including creating and managing the former A/E/C SYSTEMS International conference and exhibition. AEC-ST's Ecobuild event and online community are designed to educate design and construction professionals on improving our built environment and cover the unique intersection where ecology meets technology.

For more information:
www.bimconference.com
www.aecEcobuild.com



---


[Click Banner To Learn More]
[Home Page] [The Automator] [About] [Subscribe ] [Contact Us]