---
Be Sure of Accurate Measurement with Sontay's New Range of Water and Heat Metering Products
Accurate water and heat metering are now an integral part of energy efficient, modern building control. Sontay, the market leading manufacturer and distributor of field control devices, has introduced a brand new series of water and heat metering products to help building services specifiers and contractors achieve precise and affordable flow and energy metering.

Offering a complete solution, the new range includes, flow sensors, ultrasonic flow sensors, water meters, compact heat meters and heat meter integrators conforming fully to the requirements of the Measuring Instrument Directive (MID) and EN 1434, where applicable.
Specially designed to measure volumetric flow in hot water heating systems, the new Single-Jet Flow Sensors, Multi-Jet Flow Sensors and Flanged Flow Sensors guarantee long-term measuring stability and high reliability, operating at up to 120˚C with a safety margin of 130˚C. These sensors can be used with chemically treated water and continuous flow conditions and, depending on the model selected, are versatile enough to be installed horizontally or vertically to suit different measuring requirements.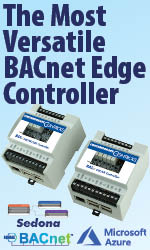 Sontay's new Ultrasonic Flow Sensors have no moving parts and are virtually silent in operation. They measure the flow by using the transit time principle - one ultrasonic signal is launched in the flow direction and one against the flow direction. The flow rate is concluded by the delay time measured and the information is then transmitted to the calculator by the way of electronic pulses. The calculator then uses the latest innovative technology to calculate heat usage from heating systems for easy access and display.

The flow sensors for heating can be used with chemically treated water and are designed for continuously or very high duty, cycle flow conditions. Sontay's water meters are designed to be used with sanitary water only and a non-continuous flow, for example, domestic hot and cold water supplies. Within each category, Sontay provides an extensive range of flow parts in different sizes to suit screw or flanged connections and temperature ranges from 0oC-30oC (cold) and 0oC to 120oC (hot).
Sontay's new Heat Meter Integrators feature the latest technology to calculate heat usage from heating and cooling systems. The dynamic measuring cycle enables even the smallest energy consumption to be reliably collected. Permanently showing the total heat consumption, the large, multifunction display can also reveal all data collected. A compact version of the heat meter is also available for smaller applications and includes the flow meter and calculator. These Heat Meter Integrators and Compact Heat Meters are compatible with Sontay's M-Bus network which allows up to 250 metering devices to be cost-effectively connected to an M-Bus Master device so that metering data can be quickly and easily accessed via a PC.
For further information, please visit http://www.sontay.com



---


[Click Banner To Learn More]
[Home Page] [The Automator] [About] [Subscribe ] [Contact Us]