---
Pitstopping - BSRIA's reality checking process for Soft Landings.
New technical guide by Roderic Bunn
Contact: Catherine England Press Release No: 33-11
Release date: Immediate Date: 8th July 2011
Recent post-occupancy evaluations of new buildings, often featuring the latest technical innovation and renewables, have revealed that there are some shocking gaps between the design intention and the reality of some new buildings' energy consumption. This is particularly worrying because the performance shortfall is happening despite tougher Building Regulations.
Innovative technologies devised to deliver low energy consumption and comfortable conditions are often difficult to commission, unreliable in operation and complicated to maintain. The resulting problems require designers to adopt a strategy in order to 'reality-check' their design proposals throughout a project.
"The problem with conventional design reviews is that they are only carried out in the early stages of a project, and only then to check the quality and accuracy of calculations" says the guide's author and manager of BSRIA's Soft Landing Initiative, Roderic Bunn.
BSRIA's Pitstopping guide describes a process that allows construction teams to periodically reconsider critical design issues by focusing on issues of usability, manageability and maintainability from the perspective of the end user.
The guide is specifically designed to run within Soft Landings Framework (BG 04/2009), a form of graduated handover for new and refurbished buildings. Soft Landings activities will assist in gaining credits under BREEAM 2011. Its use was also cited as an example of how construction was developing processes to generate improvements by Chief Construction Adviser, Paul Morrell, at the recent Government response to the Low Carbon Construction IGT report.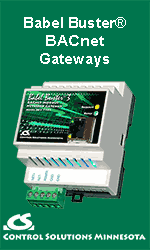 Pitstops may occur during any of the following construction stages:
· Briefing – scheme design check
· Design - technical reality check
· Post-construction – tender stage reality check
· Construction – pre-handover reality check
· Initial aftercare yr 1 – post-handover sign-off review
· Initial aftercare yr 2 – Soft Landings check progress for 18 month aftercare review
· Initial aftercare yr 3 – Soft Landings check progress for 36 month aftercare review
Problems can be resolved during detailed design, or later by the design and build contractor through more insightful procurement, or through more attention during commissioning.
This pitstopping process will become invaluable as the Government pushes for improved operational performance and clients are demanding the expected energy efficiencies upon project completion.
The guide is priced at £30 to non-members and £15 to BSRIA members.

Email: bookshop@bsria.co.uk
Web: www.bsria.co.uk/bookshop







---


[Click Banner To Learn More]
[Home Page] [The Automator] [About] [Subscribe ] [Contact Us]