---
HomePlug® Powerline Alliance Responds to Booming Interest Among Asia's Equipment and Design Manufacturers

One Day Technical Summit Offers In-Depth Briefings on HomePlug Technologies

Portland, Ore. – July 13, 2011 – The HomePlug® Powerline Alliance (www.homeplug.org), the world's leading industry group for powerline network solutions, today announced a one day technology summit to be held July 21, 2011 in Taipei, Taiwan.

The summit will include presentations from four of the world's leading silicon vendors and HomePlug members – Broadcom, Qualcomm Atheros, SPiDCOM and STMicroelectronics. It is designed to provide an in-depth understanding of HomePlug's interoperable technology family, HomePlug's certification program and resources, as well as a fresh perspective on developments in digital entertainment and Smart Grid/Smart Energy networking technologies. The summit will also include product demonstrations and a showcase of over 40 products from 13 manufacturers already deployed in the market today.

"There is enormous appetite across Asia for implementing HomePlug technology," said Rob Ranck, president of the HomePlug Powerline Alliance. "Offering a technology summit tailored for engineering staff is a valuable step toward educating original design and equipment manufacturers about HomePlug's interoperable and complementary technologies, their implementation and certification. As our momentum increases – the recent Green PHY endorsement from the major German automakers, support for the IEEE 1905 standard for hybrid home networks, and the rapid growth of HomePlug product deployments – we're seeing strong demand from this region to understand the full range of HomePlug technologies and implementations, and the potential benefits to local businesses."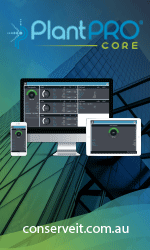 Registration details can be found at http://www.regonline.com/HomeplugTechnologySummit (registration is free before July 18). The summit follows a successful event at the COMPUTEX trade show in Taiwan in June which briefed attendees and journalists on HomePlug initiatives.

About the HomePlug® Powerline Alliance
The HomePlug Powerline Alliance, Inc. (www.homeplug.org) is an industry-led initiative with 65 member companies that creates specifications, marketing and certification programs to accelerate worldwide adoption of powerline networking with HomePlug technology. With HomePlug technology, the electrical wires in the home can now distribute broadband Internet, HD video, digital music and smart energy applications.

The Alliance works with key stakeholders to ensure HomePlug specifications are designed to meet the requirements of IPTV service providers, power utilities, equipment and appliance manufacturers, consumer electronics and other constituents. The HomePlug Certified Logo program is the powerline networking industry's largest Compliance and Interoperability Certification Program and the program has certified over 240 devices

Sponsor members include Broadcom Corporation (BRCM); Cisco (CSCO); Duke Energy (NYSE: DUK); GE Energy, an affiliate of General Electric Co. (NYSE: GE); Qualcomm Atheros, an affiliate of Qualcomm Incorporated (QCOM); Renesas Electronics Corporation (TSE: 6723); SPiDCOM Technologies; and STMicroelectronics (NYSE: STM).






---


[Click Banner To Learn More]
[Home Page] [The Automator] [About] [Subscribe ] [Contact Us]