---
QualityLogic Selected by OpenADR Alliance for Test Tool Development

PRWEB.COM Newswire - Moorpark, CA (PRWEB) July 15, 2011

QualityLogic Inc. (http://www.qualitylogic.com) announced today that the company has been selected by OpenADR Alliance, a nonprofit corporation created to foster the development, adoption and compliance of a Smart Grid standard known as Open Automated Demand Response (OpenADR), to develop a conformance and interoperability test tool for OpenADR compliant products.

OpenADR's selection of QualityLogic to develop a test tool makes the company the independent test tool vendor for OpenADR 2.0 certified products.

For 25 years, QualityLogic has been developing interoperability and conformance test solutions for consumer electronics, telecom, and, more recently, smart grid technologies. In 2009, QualityLogic was chosen as the testing partner for the largest smart grid demonstration project in the US, the Pacific Northwest Smart Grid Demonstration Project. In 2010, the company began developing a test system for Smart Energy Profile 2.0 that will simulate the behavior of real-world devices. QualityLogic is also an active participant in the Smart Grid Interoperability Panel Testing and Certification Committee, the OpenSG Conformity Work Group and several other standards groups and industry alliances.

"Interoperability of new devices that will connect to a smarter grid is critical," said Dave Jollota, QualityLogic president and CEO. "QualityLogic is now developing interoperability and conformance test solutions that span the grid – energy wholesalers to retailers in the Pacific NW project, utilities to commercial and industrial customers with OpenADR, and utilities to small businesses and residential consumers with SEP 2.0. We are honored that the OpenADR Alliance selected QualityLogic as their certification test tool development partner, and we look forward to working with the Alliance and their members to develop a world-class compliance program for OpenADR."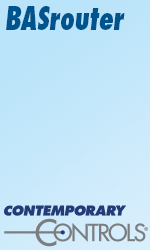 "We are excited to be working with QualityLogic on the test tool project," said Barry Haaser, managing director, OpenADR Alliance. "QualityLogic brings a wealth of experience to the OpenADR Alliance given their history in Smart Grid and test tool development for a variety of technology related standards."

ABOUT QUALITYLOGIC

QualityLogic is a highly respected provider of testing products and outsourced quality assurance and engineering services. The Company provides a flexible menu of services at customers' sites, at QualityLogic's labs, or as managed services that scale to meet customers' evolving needs. QualityLogic's customers include technology companies around the world in a wide range of industries.

• QualityLogic is a testing partner in the Pacific Northwest Smart Grid Demonstration Project and offers interoperability, conformance, and certification test solutions for other Smart Energy technologies.
• QualityLogic is an active participant in Smart Grid standards activities including the OpenADR, ZigBee Alliance, OpenSG and OpenSG CIM User's Group, the Smart Grid Interoperability Panel, Gridwise Architecture Council, MultiSpeak and others.
• IT departments in companies of all sizes look to QualityLogic to ensure their web applications or websites meet their quality objectives.
• Marketing groups rely on QualityLogic to provide independent validation of their competitive advantages and develop and execute certification programs for their partners.
• Network infrastructure equipment manufacturers, carriers, and telecom service providers use QualityLogic fax test equipment to ensure interoperability with fax traffic from traditional devices and across the Internet.

For more information, visit http://www.qualitylogic.com.



---


[Click Banner To Learn More]
[Home Page] [The Automator] [About] [Subscribe ] [Contact Us]