---
Revised Smart Energy Version 2.0 Draft 0.7 Document Available For Public Comment
30-day public comment period begins today

San Ramon, Calif. – July 15, 2011 – The ZigBeeŽ Alliance, a global ecosystem of organizations creating wireless solutions for use in energy management, residential, commercial and consumer applications, today announced a revised Smart Energy version 2.0 standard is available for public review and comment.

The revised draft 0.7 document includes progress made by the Smart Energy Working Group on a variety of topics identified during the last ballot. The draft now enters the next 30-day ballot period and simultaneously, the Alliance will collect comments from various key external stakeholders and the public at large.

"The ZigBee Alliance is committed to shepherding Smart Energy 2 through the various development milestones as efficiently and effectively as possible, while living up to its obligation to ensure an open and transparent process of standards development," said Bob Heile, chairman of the ZigBee Alliance. "Continuing to involve the greater Smart Grid community is a promise we made because we know that gathering public input will ensure that Smart Energy 2 is a robust industry standard developed with the highest levels of participation and industry cooperation."

Public comments on the Smart Energy 2.0 Public Application Profile are accepted through online submission and all documents can be found at www.ZigBee.org/SmartEnergy. All comments must be received by August 15, 2011. The Alliance will announce future public comment periods based on the successful completion of development milestones.

Smart Energy 2.0 will provide an IP-based energy management solution capable of running on both wired and wireless communication protocols, including those supported by the HomeGrid Forum, the HomePlug Powerline Alliance, the Wi-Fi Alliance and the ZigBee Alliance. Smart Energy 2.0 already has attracted strong support from leading smart meter manufacturers, device and appliance manufacturers, utilities, energy service providers and various government and standards organizations around the world.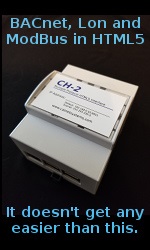 ZigBee Smart Energy – The Standard for Smart Metering and Energy Management in Home Area Networks
ZigBee Smart Energy enables energy service providers and utilities to wirelessly communicate with and manage common household devices such as smart thermostats, in-home displays and appliances. It improves energy efficiency by giving consumers the means to manage their energy consumption more precisely using automation and near real-time information to save both money and energy. ZigBee Smart Energy also helps utilities and energy providers implement new, advanced metering and demand response programs to drive greater energy management and efficiency, while responding to changing government requirements. Today utilities and providers can choose from more than 100 ZigBee Smart Energy Certified products. For more information and a list of ZigBee Certified products, visit: www.ZigBee.org/SmartEnergy.

ZigBee: Control your world
ZigBee offers green and global wireless standards connecting the widest range of devices to work together intelligently and help you control your world. The ZigBee Alliance is an open, non- profit association of approximately 400 organizations driving development of innovative, reliable and easy-to-use ZigBee standards. The Alliance promotes worldwide adoption of ZigBee as the leading wirelessly networked, sensing and control standard for use in consumer, commercial and industrial areas. For more information, visit: www.ZigBee.org.









---


[Click Banner To Learn More]
[Home Page] [The Automator] [About] [Subscribe ] [Contact Us]