---
Serious Energy Furthers The Strategic Role that Facility Teams Play in Creating More Valuable Buildings

Launches new release of SeriousEnergy Manager™ Enterprise Energy Efficiency Platform

Sunnyvale, CA – July 19, 2011 – Serious Energy today launched a new release of SeriousEnergy Manager enterprise energy-efficiency management platform. This new release especially enhances the pivotal role facility teams play in delivering energy savings and occupant satisfaction with greater ease and precision than ever before, ultimately creating more valuable buildings for both building owners and the people who occupy them. SeriousEnergy Manager 3.1 includes powerful building intelligence reporting capabilities, advanced fault detection and diagnostics (FDD) for HVAC (heating, ventilation, air conditioning) equipment, and more sophisticated monitoring and analytics applications.
Just as IT leaders evolved from a tactical systems role to a strategic role of unleashing enterprise value, so too is the facilities managers' role vital to maximizing the value of our existing buildings. SeriousEnergy Manager 3.1 provides them with the platform they need to reduce energy consumption and operational costs, and at the same time, reduce occupant complaints and service calls. Serious Energy's software and services monitor, analyze, and visualize energy consumption in smarter, greater detail. Powered by propriety smart algorithms, SeriousEnergy Manager combines robust building intelligence with operational insight for automated identification of straightforward efficiency improvements that are easy to implement, report, and continuously measure and verify.
"Today, in the age when everything is monitored and connected, facility managers are considerably more than passive viewers and fixers of buildings", said Mark Mitchell, SVP of Serious Energy. "They are indeed the executors and active participants with the power to unleash greater value from our buildings – an imperative that will pay dividends for the rest of this decade, and beyond. Today, we have the technology to allow ourselves to demand more from our buildings. And it is our facilities managers who we must empower, enable, and declare as our heroes in this critical initiative."
Highlights of SeriousEnergy Manager Version 3.1

SeriousEnergy Manager versions 3.1 makes it easier for those overseeing the business of building ownership and the operation of building facilities to make smarter, faster, and more cost-effective energy-related decisions. SeriousEnergy Manager combines both building intelligence and building energy management applications, offering powerful, strategic insight for both financial and operational decision-makers. Business-focused customers will appreciate the flexibility of 'design-it-yourself' key performance indicator (KPI) reporting. On the operations side, facilities managers now have a large arsenal of Fault Detection and Diagnostics (FDD) capabilities.
Savings Opportunity Reporting:
SeriousEnergy Manager 3.1 includes a major enhancement for delivering and visualizing straightforward energy conservation measures to customers. Customers can view all the performance anomalies identified by platform analytics, automatically and in real-time, as an interactive list, complete with actionable energy improvement measures and related energy waste cost information.
Examples of typical energy-wasting issues identified include:
• Stuck outdoor air dampers that either prevent the system from economizing or bring in excessive outdoor air
• Heating systems operating when not required
• Shortcycling of compressors
• Simultaneous heating and cooling

Savings Opportunity Reports automatically sort building anomalies by energy and cost impact and can be annotated with status information, supporting the facilities manager striving to prioritize issues, save time, avoid occupant complaints, and decrease the number of calls to service contractors. Included in this reporting feature is the ability to annualize all costs using local tariff schedules and typical meteorological year (TMY) data. This feature sits atop a significantly expanded set of FDD.
KPI Report Builder:
With the KPI Report Builder, customers can configure their own energy performance reports based on the variables and key performance indicators of their choice for exceptionally granular energy analyses across a single building, specific zones within a building, or across entire building portfolios.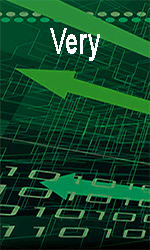 About SeriousEnergy Manager
Serious Energy Manager is an enterprise energy efficiency cloud-based service. Powered by proprietary smart algorithms, the platform provides one of the fastest paths for building owners to reduce operating costs with lower capital investment. An easy-to-use yet powerful system, SeriousEnergy Manager empowers building facility teams and operators with actionable data to continuously optimize overall building energy performance and measure and verify improvements.
Customers have reported energy usage and cost reductions of up to 30% (results can vary by building type, location, and other factors), resulting in rapid payback of 6 to 24 months and ongoing measurement and verification of energy efficiency improvements. With SeriousEnergy Manager, facility teams are able to better collaborate with vendors and colleagues in finance and sustainability and thus play an increasingly strategic business role in their enterprises. Facility teams hold the greatest leverage to deliver energy savings as well as tenant and occupant satisfaction in ways that can ultimately create more valuable buildings for both building owners and the people who occupy them.
About Serious Energy, Inc.
Serious Energy's platform of products and services are designed to increase the value of buildings for both owners and occupants by combining real-time, connected building analytics and control with material science innovations. SeriousEnergy Manager is a cloud-based enterprise energy-efficiency software system that monitors, optimizes, and controls building energy use using advanced algorithm technology. SeriousWindows and iWindow significantly improve building envelope energy performance, improving comfort and reducing heating and cooling. QuietRock delivers improved comfort through reduced-material patented soundproofing technology, enabling buildings to increase density and help improve productivity. With an advanced software development team, six manufacturing plants and a broad network of distributors throughout the U.S. and Canada, Serious Energy products have been installed in over 70,000 projects worldwide, including the Empire State Building.

For more information, visit www.SeriousEnergy.com.




---


[Click Banner To Learn More]
[Home Page] [The Automator] [About] [Subscribe ] [Contact Us]