---
Industry Veteran John PItcher Joins Serious Energy to Lead Development of Next Generation Building Optimization Platform

Sunnyvale, CA – July 20, 2011 – Serious Energy today announced the next step in its strategy to increase the value of commercial real estate via its SaaS multi-application building energy optimization platform, which represents the next generation of intelligent building energy management. Future development will be led by John Pitcher, who joins the Company as Vice President of Research & Development. Mr. Pitcher was formerly at Scientific Conservation, where he was founder and President. Chip Pieper, also formerly with Scientific Conservation as Vice President of Sales & Business Development, has joined Serious Energy's software and services business development and operations management team.

"We're in the midst of the most ambitious development to dramatically improve the value of our buildings," said Kevin Surace, CEO, Serious Energy. "There is big data in our buildings, and we think we have finally cracked the code on using it effectively. We are now developing and deploying the most innovative and far-reaching features and technology in the industry to add efficiency to our buildings the likes no one has ever seen before."

At a time when we spend over 90% of our lives inside buildings where we live, work, and learn, it is imperative that we define, develop, and deliver new ways for our buildings to do more – while spending less – for owners, operators, and occupants. "Across industries, from healthcare to transportation, we live in an increasingly automated world where everything is connected and everything is smart," said Mark Mitchell, Senior Vice President and General Manager of Software & Services, Serious Energy, Inc. "Today we can monitor, control, share, respond to, and most importantly, intelligently act upon the enormous amounts of data that are continuously generated and collected from our buildings. The development of next-generation building analytics and control will dramatically impact the way buildings are operated - in ways that save time, save money, and create value for owners and occupants."

"I believe Serious Energy's strategy that combines expertise in materials sciences with energy algorithms and sub-metering is a winner," said John Pitcher. "As an industry, we are just at the beginning. Serious Energy is deploying the most robust enterprise-class building optimization system available. I'm excited to be a part of the most innovative building energy team in the industry."

Serious Energy also announced the opening of a new building energy and intelligence development center in Atlanta.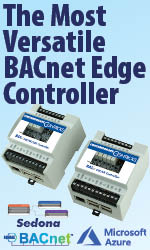 About SeriousEnergy Manager
SeriousEnergy Manager is an enterprise energy efficiency cloud-based service. Powered by proprietary smart algorithms, the multi-application platform provides one of the fastest paths for building owners to reduce operating costs with lower capital investment. An easy-to-use yet powerful system, SeriousEnergy Manager empowers building facility teams and operators with actionable data to continuously optimize overall building energy performance and measure and verify improvements. Customers have reported energy usage and cost reductions of up to 30% (results can vary by building type, location, and other factors), producing a rapid payback of 6 to 24 months and ongoing measurement and verification of energy efficiency improvements. With SeriousEnergy Manager, facility teams are able to better collaborate with vendors and colleagues in finance and sustainability and thus play an increasingly strategic business role in their enterprises. Facility teams hold the greatest leverage to deliver energy savings as well as tenant and occupant satisfaction in ways that can ultimately create more valuable buildings for both building owners and the people who occupy them.

About Serious Energy, Inc.
Serious Energy's platform of products and services are designed to increase the value of buildings for both owners and occupants by combining real-time, connected building analytics and control with material science innovations. SeriousEnergy Manager is a cloud-based enterprise software system that monitors, optimizes, and controls building energy use using advanced algorithm technology. SeriousWindows and iWindow significantly improve building envelope energy performance, improving comfort and reducing heating and cooling. QuietRock delivers improved comfort, enabling buildings to increase density and help improve productivity. With an advanced software development team, six manufacturing plants, a strong patent portfolio and a broad network of distributors throughout the U.S. and Canada, Serious Energy products have been installed in over 70,000 projects worldwide, including the Empire State Building. For more information, visit www.SeriousEnergy.com.



---


[Click Banner To Learn More]
[Home Page] [The Automator] [About] [Subscribe ] [Contact Us]