---
Cooper Power Systems and Honeywell Announce ZigBee 1.1 Certification for Smart Grid Technology
Joint Demand Response System Using Honeywell UtilityPRO® Thermostat and Cooper Power Systems Yukon™ Technology Meets ZigBee Standard, Gives Utilities and Homeowners Greater Control of Energy Use

WAUKESHA, Wis., and MINNEAPOLIS, July XX, 2011 — Cooper Power Systems, a division of Cooper Industries plc (NYSE: CBE), and Honeywell (NYSE: HON) today announced the companies' joint demand response system is one of the first technologies to receive certification for ZigBee® Smart Energy™ version 1.1, an open communication standard for smart grid products that help manage energy use and delivery. The system combines the Honeywell UtilityPRO® demand response thermostat with the Cooper Power Systems Yukon™ advanced energy services software and communication technology.

The certification means the thermostat can receive demand response and other signals from the utility via the customer's smart meter or in-home gateway. As a result, both utilities and homeowners can get detailed insight into energy consumption, and maximize the benefits of demand response technology and smart meter deployments.
In addition, the ZigBee Alliance, the non-profit association that manages ZigBee standards, designated the UtilityPRO/Yukon system as a "golden unit," making it a benchmark the alliance will use to test other products for Smart Energy certification.
"Cooper Power Systems has a proven history of delivering solutions that enable utilities to maximize their investment, reliability, and customer participation," said Mike Stoessl, president of Cooper Power Systems. "Our technologies add intelligence and automation to the grid, from the substation to the home. This next generation of demand response communications demonstrates interoperability among solution providers, plus it provides utilities more real-time load forecasting, verification and customer feedback."
Combining technology from Cooper Power Systems and Honeywell, UtilityPRO is the first touchscreen programmable thermostat designed exclusively for residential demand response programs. Effective demand response strategies help utilities temporarily reduce load on the electric grid when energy use and prices spike — typically on the hottest days of the year. UtilityPRO and Yukon enables a variety of control strategies that allow utilities to implement direct load control, dynamic pricing, and improve energy management through two-way communication. The collective decrease in demand helps stabilize energy prices, prevent disruptive brownouts and blackouts, and reduce the need for additional power plants.
With the UtilityPRO advanced display and messaging capabilities, utilities can now deliver near real-time usage and billing data to the home, providing homeowners with better customer service, and greater control over energy decisions. Utilities can also confirm the thermostat is connected to the network and is taking action when it receives a signal from the utility.
The Cooper Power Systems Yukon™ advanced energy services software is the engine behind the thermostat. It is a robust platform with an integrated delivery process and Web-based management dashboards that provide visibility into program performance and other metrics. The software offers utilities more communication choices than any other solution, along with additional two-way features and a solid migration path for the future. The collective decrease in demand helps stabilize energy prices, prevent disruptive brownouts and blackouts, and reduce the need for additional power plants.
"An electrical grid that's more intelligent and robust will engage the consumer in new ways," said Kevin McDonough, director of Honeywell Utility Solutions. "Adding ZigBee communication to UtilityPRO empowers smart energy users, and helps maximize the investment utilities and regulators are making to modernize the grid. It's an important link between the smart metering infrastructure and utility customers in the home."

Thirty-three utilities in the United States and Canada have already selected UtilityPRO and Yukon for their demand response programs, providing combined control of more than 500 megawatts of peak energy use. The long-term collaboration between Honeywell and Cooper has delivered more than 500,000 programmable communicating thermostats for programs across North America.

About Cooper Power Systems
Cooper Power Systems, with 2010 revenues of approximately $1.2 billion, is a division of Cooper Industries plc (NYSE: CBE), and a global manufacturer of world-class power delivery and reliability solutions for the utility, commercial, and industrial markets. Cooper Power Systems is a leading provider of innovative Smart Grid technologies that optimize electrical grid performance. These solutions include Advanced Metering Infrastructure (AMI), Demand Response (DR), Smart Sensors, Power Systems Engineering Software and Services, Substation Automation, and Feeder Automation. The company is also a leading provider of software, communications and integration solutions that enable customers to increase productivity, improve system reliability, and reduce costs. For more information, please visit www.cooperpower.com.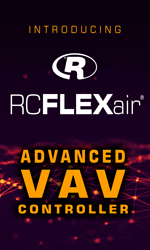 About Cooper Industries
Cooper Industries plc (NYSE: CBE) is a global electrical products manufacturer with 2010 revenues of $5.1 billion. Founded in 1833, Cooper's sustained success is attributable to a constant focus on innovation, evolving business practices while maintaining the highest ethical standards and meeting customer needs. The Company has seven operating divisions with leading market positions and world-class products and brands including: Bussmann electrical and electronic fuses; Crouse-Hinds and CEAG explosion-proof electrical equipment; Halo and Metalux lighting fixtures; and Kyle and McGraw-Edison power systems products. With this broad range of products, Cooper is uniquely positioned for several long-term growth trends including the global infrastructure build-out, the need to improve the reliability and productivity of the electric grid, the demand for higher energy-efficient products and the need for improved electrical safety. In 2010 fifty-nine percent of total sales were to customers in the industrial and utility end-markets and thirty-nine percent of total sales were to customers outside the United States. Cooper has manufacturing facilities in 23 countries as of 2011. For more information, visit the website at www.cooperindustries.com.

About Honeywell
Honeywell International (www.honeywell.com) is a Fortune 100 diversified technology and manufacturing leader, serving customers worldwide with aerospace products and services; control technologies for buildings, homes and industry; automotive products; turbochargers; and specialty materials. Based in Morris Township, N.J., Honeywell's shares are traded on the New York, London, and Chicago Stock Exchanges. For more news and information on Honeywell, please visit www.honeywellnow.com.

About ZigBee Alliance
ZigBee is the global wireless language connecting dramatically different devices to work together and enhance everyday life. The ZigBee Alliance is a non-profit association of more than 300 member companies driving development of ZigBee wireless technology. The Alliance promotes world-wide adoption of ZigBee as the leading wirelessly networked, sensing and control standard for use in energy, home, commercial and industrial areas. For more information, visit: www.zigbee.org.



---


[Click Banner To Learn More]
[Home Page] [The Automator] [About] [Subscribe ] [Contact Us]