---
Highlights of Greenbiz/Groom Energy Survey of Corporate Energy Managers

This spring we worked with Greenbiz to develop a online survey to better understand the emerging role of corporate energy managers. 158 companies responded, with 63% with revenues greater than $1 billion.

Some survey highlights:
• More companies have a dedicated energy manager at the corporate level. This mirrors the trend of adding of corporate sustainability leaders that started several years ago
• Energy efficiency and energy management are the top priorities (over energy procurement and renewables)
• The two most common key performance indicators (KPI) tracked by senior management are energy intensity by facility (54%) and overall energy cost year to date compared to previous year or budget (45%)
• More CFOs are becoming involved, but energy management is not a priority for CFO at 38% of reporting companies
• 18% of companies plan on investing in additional software for plants and facilities this year. 23% indicated they will purchase software to monitor and manage energy at their facilities for the first time this year
• The awareness of different vendor solutions remains low, with no single vendor mentioned by more than 31% of respondents.
Read more about about survey results visit the website.


Notable Items
- EPA updates popular Portfolio Manager
- Boston is the latest city to require full energy and emission disclosure of buildings
- Groom Energy hires six summer interns to keep up with growth

Notable Events and Webinars
- Avant EE Conference at PG&E Auditorium in San Francisco July 29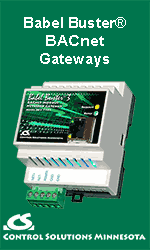 Groom Energy Research Reports (Fee-based reports)
We publish three reports that have become the definitive industry guides for companies considering purchases of different technologies.

• The Enterprise Smart Grid - and a Corporate Buyer's Guide for Energy Management Software report provides an overview of the energy management software market and provides vendor overviews for 45 vendors. To purchase the report visit the website. Update to this report will be released in July.
• 2013 Buyers' Guide to Enterprise Carbon Accounting and Sustainability Software. We name 5 vendors as leaders. To purchase the report visit the website.
• Enterprise LED 2012: Commercial and Industrial Market Trends, Opportunities & Leading Companies. Pricing, trends and applications of LED lighting in commercial and industrial settings. Purchase the report visit the website.
To read more about any of the above or to purchase reports visit http://www.groomenergy.com/index.html


---


[Click Banner To Learn More]
[Home Page] [The Automator] [About] [Subscribe ] [Contact Us]