---
OpenADR Alliance Releases 2.0b Profile Specification for Full Featured Demand Response Programs

OpenADR 2.0b Automates DR Event Participation for Customers and Improves DR Event Reliability for Utilities and Grid Operators
MORGAN HILL, Calif., July 09 2013: The OpenADR Alliance today announced the release of the OpenADR 2.0b Profile Specification, a full-feature specification for complex energy management solutions supporting demand response (DR) and distributed energy resource management for both wholesale and retail programs. DR programs enable customers to reduce their energy usage during times of peak demand, high wholesale market prices or grid stress. Automating DR makes customer responses predictable and allows businesses to preplan their response in order to capture value while minimizing impact on operations or customer comfort. The OpenADR standard is rapidly becoming the international solution of choice for residential, commercial and industrial DR programs. Several utilities and controls vendors have deployed OpenADR 1.0-based systems, both in the United States and internationally, and many more are planning or implementing OpenADR 2.0-based DR programs.

The OpenADR 2.0b Profile Specification (2.0b) builds upon the OpenADR 2.0a Profile Specification (2.0a) released in August 2012 for simple devices such as thermostats, and adds enhanced DR event and price scheduling, robust reporting services, and a number of operational and administrative updates to simplify customer participation management and system registration. The 2.0b enhancements enable independent system operators, utilities and aggregators to better monitor curtailment levels among DR event participants.

"This enhanced specification comes at an ideal time, as an increasing number of utilities worldwide are recognizing the benefits that automated demand response programs offer them and energy customers - better management of peak energy demands, decreased costs and potentially lower overall energy usage," said Rolf Bienert, technical director, OpenADR Alliance. "In addition to deployments in the United States, Japan and South Korea also plan to deploy the technology as soon as possible."

Alliance members and test tool partner QualityLogic have spent the past 10 months developing the specification and preparing it for market, with QualityLogic releasing the test tool for the OpenADR 2.0b Profile Specification concurrently with the release of the specification. The OpenADR 2.0 a and b Certification Test Tool is used by the Alliance for product certification and is also available to developers of OpenADR 2.0 compliant products for pre-certification. A number of other member companies are now working to finalize their products for the certification process.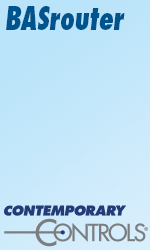 More on OpenADR
OpenADR 2.0a, released in August 2012, supports the simplest devices installed in commercial, industrial and residential environments to enable broad-based and completely automated participation in DR events. OpenADR 2.0b is designed for more sophisticated devices and will support most DR services and markets. It includes flexible reporting capabilities for past, current and future data reports.

About the OpenADR Alliance
The OpenADR Alliance fosters the development, adoption, and compliance of the Open Automated Demand Response (OpenADR) standard through collaboration, education, training, testing, and certification. The OpenADR Alliance is open to all interested stakeholders interested in accelerating the adoption of the OpenADR standard for price- and reliability-based demand response. More information can be obtained at http://www.openadr.org/




---

[Click Banner To Learn More]
[Home Page] [The Automator] [About] [Subscribe ] [Contact Us]