---
Frost & Sullivan: Moving the Smart Cities Idea from Concept to Reality

Progress of smart cities and market implications evaluated at Growth, Innovation and Leadership 2013: Silicon Valley

MOUNTAIN VIEW, Calif. – July 23, 2013 – The goal of smart cities is to enhance the lives of residents through improved performance, efficiency and functionality. This is expressed through an increase in living standards, improvement of communities, and betterment of the overall city experience. Cities are hoping to pour the savings derived from these efficiencies back into city projects to ultimately drive economic growth. Some key differences of smart cities, when compared to traditional "infrastructural" changes, include the advancement of networks, machine-to-machine (M2M) communications, sensors and other processors that lead to the possibility of commercial technologies converging and synergizing functionalities that normally do not connect.

To elucidate these trends, Frost & Sullivan hosts the Smart Cities Solutions Think Tank at GIL 2013: Silicon Valley, The Global Community of Growth, Innovation and Leadership (http://bit.ly/18Eo0fz), on Sept. 10 at The Fairmont in San Jose, Calif. Partner Roberta Gamble, business unit leader for Frost & Sullivan's Energy and Environment practice, kicks off the Think Tank with "The Game Changing Technologies" session, which will frame the platforms and technologies coming to the forefront to enable the smart city – moving the idea from the concept to reality.

For more information on GIL 2013: Silicon Valley or Frost & Sullivan's Smart Cities Solutions research, contact Britni Myers, Corporate Communications, at britni.myers@frost.com, with your full name, company name, job title, telephone number, company email address, company website, city, state and country. You can also join the conversation on Twitter via #GILSV.

"Most smart city projects have centered on driving strategies towards conserving energy and reducing carbon emission by either implementing micro-grids or full-scale smart grids," said Frost & Sullivan Energy and Environment Principal Consultant for North America Farah Saeed. "Early projects witnessed added benefits such as the creation of new professions and jobs, as well as new businesses entering the market due to the appeal of smart city solutions. Examples of smart cities include the Envision Charlotte project in North Carolina, which is a public-private funded initiative centering on conserving energy, waste and water by applying smart technology and behavioral change."

The opening session will be followed by City of Columbus Chief Security Officer Miki Calero who will host "The City as a Customer" Executive Insight session to evaluate how global urbanization is creating unparalleled opportunities for business. As cities strive to become smart, sustainable and secure, they require innovative products, service and solutions, which then calls for an extension in business development models, including public-private partnerships.

"Both federal and private funding is instrumental in promoting innovation and interest in smart cities," noted Saeed. "Early benefits are enticing more cities to adopt these initiatives; however, the rate of transition will vary, and the intent to deploy will oscillate between the decision to rectify energy, security and public service issues (such as traffic, safety, etc.). Public concerns regarding privacy issues, customer reaction to inconsistent messaging, and unclear standards may discourage cities from making prompt decisions, but it is the future of cities as the world becomes increasingly more connected."

The final Smart Cities Solutions Think Tank session, "Ask the Experts! Panel Discussion – Creating the Smart City," features Gamble, as well as General Manager and Chief Executive Officer of the Sacramento Municipal Utility District (SMUD) John DiStasio, Energy & Utilities Industry Strategy Manager of IBM Mozhi Habibi, Chief Technology Officer for Siemens Mobility & Logistics Peter Torrellas, and Vice President and Chief Information Officer of Information Technology for the Metropolitan Transit Authority of Harris County (Houston metropolitan area) Randy Frazier, Jr.

GIL 2013: Silicon Valley features a number of other industry-specific Think Tanks throughout the congress, which takes place Sept. 8-11. Prior GIL 2013: Silicon Valley participants include presidents, directors, C-level staff and others interested in the long-term growth of their organization. GIL 2013: Silicon Valley includes ice breaking workshops, interactive sessions, networking activities and luncheons, event kickoffs, exhibitions, demonstrations, executive insights and more.

Connect with Frost & Sullivan on social media, including Twitter, Facebook, SlideShare, and LinkedIn, for the latest news and updates.

About Frost & Sullivan

Frost & Sullivan, the Growth Partnership Company, works in collaboration with clients to leverage visionary innovation that addresses the global challenges and related growth opportunities that will make or break today's market participants.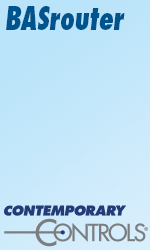 Our "Growth Partnership" supports clients by addressing these opportunities and incorporating two key elements driving visionary innovation: The Integrated Value Proposition and The Partnership Infrastructure.

• The Integrated Value Proposition provides support to our clients throughout all phases of their journey to visionary innovation including: research, analysis, strategy, vision, innovation and implementation.
• The Partnership Infrastructure is entirely unique as it constructs the foundation upon which visionary innovation becomes possible. This includes our 360 degree research, comprehensive industry coverage, career best practices as well as our global footprint of more than 40 offices.

For more than 50 years, we have been developing growth strategies for the global 1000, emerging businesses, the public sector and the investment community. Is your organization prepared for the next profound wave of industry convergence, disruptive technologies, increasing competitive intensity, Mega Trends, breakthrough best practices, changing customer dynamics and emerging economies.
---

[Click Banner To Learn More]
[Home Page] [The Automator] [About] [Subscribe ] [Contact Us]