---
New Course on Commercial Building Energy Audits Offered by ASHRAE in Fall Online Course Series

ATLANTA – Given the tremendous growth in emphasis on energy efficiency in existing buildings, private markets are looking for cost-effective investments to make in buildings. Energy efficiency represents an excellent opportunity to provide great returns while helping the environment, and improving indoor environmental quality.

One way to learn what building improvements are needed is to conduct an energy audit. A new course from ASHRAE, part of its ASHRAE Learning Institute fall online course series, offers guidance on best practices and other information relevant for building owners, managers and government entities.

"As we work to identify investment opportunities in commercial buildings, we want to ensure that any recommendations are cost effective, technically feasible and result in significant energy savings," Jim Kelsey, course instructor, said. "Providing the best audits that we can will help move the industry forward to net zero buildings, so this course focuses on how to actually conduct good audits."

Kelsey notes that new industry research shows revenue from energy efficient HVAC systems will grow from $17.2 billion in 2013 to $33.2 billion by 2020.

"That growth will not be possible without independent energy auditors who can put unbiased, engineering-based information into the hands of decision-makers," he said.

The two-part course, Commercial Building Energy Audits, includes a summary of materials essential for performing ASHRAE Level 1, 2 and 3 audits; time-saving tips for energy auditors; how to hire an auditor; what to ask for in a comprehensive audit report; how to build a successful energy efficiency retrofit team; tips to make site visits quicker and more effective; tools to make analysis of billing data and energy savings faster and more accurate; and tools to perform diagnostics using measured data.

"Engineers don't usually make the best salesmen," Kelsey noted. "Yet promoting energy efficiency projects in buildings requires energy auditors to promote projects and 'sell' their ideas. Attendees will learn how to promote energy efficiency projects in commercial buildings, with means that are more effective than simple cost effectiveness."

The course takes place Nov. 4 and 6. For registration costs and to register, visit www.ashrae.org/onlinecourses.

The 13 ASHRAE Learning Institute fall online courses provide professional development through in-depth information that is timely, practical and targeted to provide engineers in consulting practices, facility management or supplier support with instruction on applying ASHRAE standards and employing new technologies essential for advanced building performance.

Course participants earn continuing education credits and qualify for Professional Development Hours for each course completed. Courses are instructor-led, drawing upon professional knowledge of leading practitioners.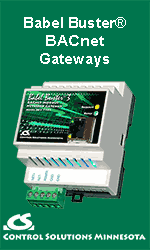 Details on all the courses can be found at www.ashrae.org/onlinecourses. The courses are:
• Introduction to BACnet®, Sept. 9
• NEW! Troubleshooting Humidity Control Problems, Sept. 11
• Complying with Standard 90.1-2010: HVAC/Mechanical, Sept. 30
• Energy Management Best Practices (formerly Energy Management in New and Existing Buildings) , Oct. 2
• High-Performance Building Design: Applications and Future Trends, Oct. 9
• Commissioning for High-Performance Buildings, Oct. 16
• Fundamental Requirements of Standard 62.1-2010, Oct. 21
• Air-to-Air Energy Recovery Fundamentals, Oct. 23
• Energy Efficiency in Data Centers, Oct. 28
• Air-to-Air Energy Recovery Applications: Best Practices, Oct. 30
• IAQ Best Practices for Design, Construction and Commissioning, Nov. 13
• Energy Modeling: Best Practices and Applications – Parts 1 and 2, Sept. 16
• NEW! Commercial Building Energy Audits – Parts 1 and 2, Nov. 4

ASHRAE, founded in 1894, is a building technology society with more than 50,000 members worldwide. The Society and its members focus on building systems, energy efficiency, indoor air quality, refrigeration and sustainability. Through research, standards writing, publishing and continuing education, ASHRAE shapes tomorrow's built environment today.
For more information regarding ASHRAE visit http://www.ashrae.org
---

[Click Banner To Learn More]
[Home Page] [The Automator] [About] [Subscribe ] [Contact Us]