---
Kepware Leads Industry Shift to Modern OPC UA Communication Standard with ClientAce 4.0
New ClientAce OPC .NET Toolkit provides developers with an intuitive solution for building secure OPC client applications
PORTLAND, Maine, -- Recognizing the enormous potential of the OPC UA communication standard, Automation industry leaders are eager for solutions that simplify migration to the modern protocol. Today, Kepware Technologies, a software development company focused on communications for automation, released ClientAce OPC .NET Toolkit V4.0 with added development support for the secure OPC UA and OPC XML-DA communications. Designed for programmers who wish to create their own OPC client applications, the highly intuitive toolkit provides two options: a .NET API with a robust class library for building advanced custom applications, and .NET Controls for quickly developing client applications that can access almost any OPC server.

"At Kepware, we strongly believe in leading the charge on next-generation technologies," said Tony Paine, President and CEO of Kepware Technologies. "Our latest products continue to reflect this commitment, including ClientAce, which allows our customers to easily transition their custom clients to the next-generation OPC UA standard with just a single line of code."
ClientAce 4.0 supports all OPC UA security levels, direct connections to endpoints, and endpoint browsing via Local Discovery Servers. The new toolkit further improves security through UA user authentication and the easy exchange of username and password credentials to the OPC UA server. When used in conjunction with the Security Policies Plug-In for KEPServerEX V5.12, ClientAce 4.0 can provide secure client-server communications by utilizing the OPC UA standard.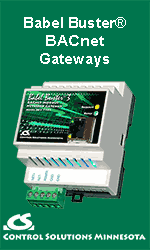 "Many in the industry are talking about the promise of OPC UA, but seek tools to simplify migration from existing communication methods based on either older technology or proprietary drivers," said Craig Resnick, Vice President, Consulting at ARC Advisory Group. "Kepware's ClientAce 4.0 appears to be a tool that developers could leverage to address their migration challenges and accelerate OPC UA adoption, taking advantage of its security benefits as well as standards-based communications from the plant floor to the IT enterprise."

For more information, please visit Kepware Technologies online or contact a representative at sales@kepware.com.
About Kepware Technologies
Kepware Technologies, established in 1995, develops a wide range of communication and interoperability software solutions for the Automation industry. The company's flexible and scalable solutions help connect, manage, monitor, and control diverse automation devices and software applications, while its industry-endorsed software solutions improve operations and decision making throughout all levels of an organization. Kepware Technologies' mission is to be the standard for connectivity by developing Advanced Communications for Automation. For more information, visit www.kepware.com.


---


[Click Banner To Learn More]
[Home Page] [The Automator] [About] [Subscribe ] [Contact Us]