---
EP Shanghai 2013 – Gathers 1,000 Electric Power Equipment Suppliers

Special Highlights on Smart Grid Technology and Automation

Organized by China Electricity Council and Adsale Exhibition Services Ltd, EP Shanghai 2013 (The 9th International Exhibition on Electric Power Equipment and Technology) and EPA 2013 (The International Exhibition on Electric Power Automation Equipment and Technology) will gather around 1,000 world-class international suppliers and new brands from the electric power industry, to showcase their latest equipment and technology at Shanghai World Expo Exhibition & Convention Centre during October 30 – November 1, 2013.

According to the forecast of Navigant Research, the annual revenue from smart grid deployments in China will surpass $15 billion by 2020. Grasping the pulse and trend of the industry development, EP Shanghai 2013 forges the theme of the show – smart technologies and energy saving. Not only it has further enlarged the "Smart Grid Zone", the organizer has also segmentalized new zones according to the prevailing themes, such as "Instrumentation & Metering", "Electric Power Automation" and "Cable & Wire".

It is estimated that the coming show will attract nearly 1,000 well-known exhibitors from over 20 countries and regions, including ABB, Schneider, Siemens, Hyundai, Huaming, KGE, Rittal, Chint, S&C, Hitachi, Delixi, General Cable, Emerson, Pentair, AEG, Hylition Power, Minghan, Multi-Contact, Ormazabal, WIKA, Comking Electric, Boer Power, NARI, CEEG, DECA, Pinggao Group, GEA, Woer, Zhuhai Copower, SM-CI, etc., making the show an ideal sourcing platform for both Chinese and overseas buyers, with insights on state-of-the-art technologies and new brands.

The Largest & The Leading Electric Power Expo in China
Compared to last season, EP Shanghai 2013 has a soaring rise in the exhibition scale up to 40%. A wide variety of global advanced equipment and technology will be exhibited, which covers smart grid, transformer, power switch, electric cable, power circuit breaker, power distribution board/ cabinet/ insulated switchgear, control and measurement equipment, instrumentation, relay and protection relay, electric power automation and much more.
The exhibitor Jiangsu Senyuan Electric will showcase a Smart Vacuum Circuit Breaker, which is intended for the preventive maintenance of high-voltage switchgear and the corrective maintenance of shortcomings from research and development. It can be used for the new indoor 10KV power system switchgear, and also the control unit of protection box in various grid equipment.

Doble Engineering will feature an easy-to-use TDR9100 circuit breaker system for accurate performance measurements with the added flexibility to double or triple useable channels. On the other hand, the DFA500 Dielectric Fault Analyzer is the world's first portable multichannel acoustic analyzer that includes UHF sensing, which is ideal for Gas Insulated Substation.
Emerson's RIDGIDŽ electrical cable tools provide a comprehensive solution for cable installation, from professional tools to instrument and meters. The RE series electric tools feature versatile RIDGID Quick Connect System™ for efficient way to cut, crimp and punch. The revolutionary 3-in-1 system offers interchangeable heads for speed and efficiency.

Xian E-Sys Automation Engineering is the exclusive distributor of FISO Technologies Inc. in China market, which is a leading company for designing, manufacturing and marketing fiber optical sensor products that are used in electric equipment hot spot temperature monitoring solutions and other high voltage equipment measurement. The fiber optical sensor monitoring system offers the start of art and renews in order to provide solutions at a lower cost, but with the same reliability and quality.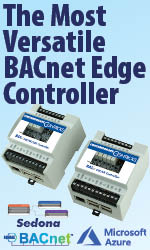 DELIXI's CDEN6 enclosure is the new star among series 6 family. It is a new product dedicated to middle and high commercial/residential building market. The design of CDEN6 is beautiful with simple lines. Not only it applies to wall-mounted and surface-mounted installation methods, the enclosure can also be tailor-made to meet different customers' needs.

The MEK dynamic filtering compensation module displayed by AKSON Electric, can integrate with reactance coefficient filter reactors, capacitors, thyristor and install mother row and together form a filter circuit. This can reach a dual-purpose of reactive power compensation and harmonic suppression.
Jiaxing Rizner Smartgrid Technology provides a full range of substation automation, RTU's and protection systems with IEC 61850 communications, as well as on-line condition monitoring systems for power transformers, AIS, GIS, insulators and surge arresters, etc.

Currently, the show has received over 3,000 pre-registration, which is nearly a double increment comparing to the same period last year. Not only EP Shanghai attracts visitors from China, overseas buyers from over 50 countries/regions have also registered, reflecting the exhibition an international and diversified sourcing platform. Supports have also been received from trade associations in China as well as overseas. On top of various promotional activities to their members, delegation groups from Vietnam, India and other countries will also be organized to visit EP Shanghai 2013.

For more show information, please feel free to contact Adsale Exhibition Services Ltd or visit the fair website as at EP Shanghai 2013: www.EPChinaShow.com


---


[Click Banner To Learn More]
[Home Page] [The Automator] [About] [Subscribe ] [Contact Us]