---

Digital Lumens Launches Next-Generation Analytics Platform for Smart Buildings and Business Intelligence

New features bring user control and improved operational efficiency to the forefront

Boston, July 19, 2016 – Digital Lumens, the market leader in intelligent LED lighting and sensor-based smart building applications, today introduced an enhanced version of its LightRulesŪ lighting control and business intelligence platform. LightRules leverages data from Digital Lumens' LED fixtures, Digital Light Agents (DLAs), and its LightRules Power energy-use software to offer unprecedented insight into and influence over energy usage and savings, productivity, and employee and facility safety. The innovative new functionality further cements the company's position at the forefront of the Industrial Internet of Things (IIoT) and smart building movement.

LightRules 3.0 offers improved control, automation, and operational visibility through new, facility-wide energy and occupancy snapshots, tables, and trends. Enhanced dashboards report real-time energy cost savings; customizable energy and occupancy trend indicators are designed to monitor facility performance and inform energy usage forecasts. New reporting and sharing functions allow users to validate cost savings and energy usage, and apply a wealth of occupancy and asset management information to the benefit of their organization's bottom line.

"Our users have long relied on Digital Lumens to deliver energy savings of up to 90%," said Kaynam Hedayat, VP of Marketing & Product Management at Digital Lumens. "But our system creates opportunities well beyond energy savings, and the logical next step was to create a way for those customers to more easily access the full suite of data created by the network, and apply that intelligence across their entire business. LightRules 3.0 achieves that."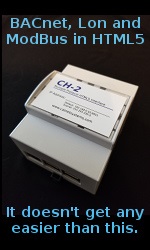 The introduction of LightRules 3.0 arrives shortly after Digital Lumens' launch of its new value-optimized, high-efficacy CLE intelligent high bay LED fixture, as well as expansion of its LightRules Mobile platform to Android devices. Both products were announced at LightFair International 2016.

To learn more about Digital Lumens' complete line of intelligent LED fixtures, applications, and software, visit www.digitallumens.com.

About Digital Lumens

Digital Lumens is the market leader in enterprise-scale intelligent LED lighting systems. The company's connected systems not only deliver up to 90% energy savings and have saved customers over 2B kWh in aggregate, but also make buildings smart by generating data that can help customers be more productive, use their space more efficiently and manage energy costs across their entire enterprise. With deployments of more than 300 million square feet across more than 45 countries, Digital Lumens has the largest installed base of intelligent lighting solutions on the market, bringing the tangible benefits of Internet of Things (IoT) to commercial and industrial lighting environments worldwide. For more information, please visit www.digitallumens.com.



---


[Click Banner To Learn More]
[Home Page] [The Automator] [About] [Subscribe ] [Contact Us]