---
Lynxspring Announces New Fully Programmable JENEsys® Edge™ Controller
Lynxspring, Inc. (http://www.lynxspring.com), a premier developer and provider of open, software and hardware platforms for smart buildings and device-to-enterprise integration and applications, today announced the availability of a new, fully programmable edge-to-enterprise controller, the JENEsys® Edge™ 514 Controller with 14 I/Os, enables IP connectivity, integration, interoperability, data access and control at the edge.
LEE'S SUMMIT, MO. (PRWEB) JULY 09, 2019

Lynxspring, Inc. (http://www.lynxspring.com), a premier developer and provider of open, software and hardware platforms for smart buildings and device-to-enterprise integration and applications, today announced the availability of a new, fully programmable edge-to-enterprise controller, the JENEsys® Edge™ 514 Controller, enabling IP connectivity, integration, interoperability, data access and control at the edge.

Part of Lynxspring's portfolio of JENEsys Edge products, the JENEsys Edge 514 Controller, with 14 I/Os, offers more flexibility with the full features of the Niagara Framework®, creating a superior edge device for the smart building and equipment ecosystem. The 514 Edge Controller can be easily tailored to specific applications, allowing easy application programming, selection and configuration. Built with fully programmable and licensed Niagara software, the 514 Edge Controller works with the Niagara programming tools, Workbench and Fox Protocol, and easily connects to a Niagara Supervisor, an Enterprise and the Cloud.

"We specifically designed the JENEsys Edge 514 for small- to mid-sized facility and multi-site environment system integration and interoperability, and for plant and equipment control such as, air handling units, roof top units, boilers, fan coil units, heat pumps and more, and machine-to-machine applications requiring smart, edge technology," said Marc Petock, Chief Marketing and Communications Officer at Lynxspring. "We can now offer our customers a comprehensive controller with cross-application control, lower installation costs, and integrates with most any application and system. The operational savings will be tremendous through the common operation of Niagara, as well as running the latest tools directly on the controller therefore reducing supporting multiple and disparate systems."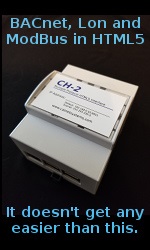 The JENEsys Edge 514 Controller is part of a family of modular and open hardware, bridges and gateways built on the company's Onyxx® hardware platform, specifically designed to support edge-to-enterprise and Cloud applications across multiple market segments. This powerful unit meets the building industry's requirements to connect, manage and control equipment data closer to where the data actually is, whether it be within a single facility or across a multi-site environment or at the equipment level. The versatility, functionality and broad footprint of the JENEsys Edge 514 using the industry's most widely deployed platform makes this a powerful, cost-effective and economical solution for system integrators, building operators and equipment manufacturers.

The JENEsys Edge 514 comes standard with 14 I/Os, expandable using Lynxspring's JENEsys Edge XM modules. Standard licenses are available for 100 points and 5 devices or 300 points and 5 devices. More information about the JENEsys Edge 514 and all of Lynxspring's technology, products and services is available at http://www.lynxspring.com.

About Lynxspring, Inc.
Embracing open software and hardware platforms, Lynxspring develops, manufactures and distributes edge-to-enterprise solutions and IoT technology to create intelligent buildings, better energy management systems, equipment control and specialty machine-to-machine and IoT applications. Lynxspring technologies and solutions simplify connectivity, integration, interoperability, data access and normalization and analytics from the edge to the enterprise. The company's solutions are deployed in billions of square feet of commercial settings in the United States and internationally. More information about Lynxspring is available at http://www.lynxspring.com.

---


[Click Banner To Learn More]
[Home Page] [The Automator] [About] [Subscribe ] [Contact Us]