---
Cortex Labs Launches Decentralized AI and Machine Learning Network
The first globally decentralized deep learning and AI network has been launched

SINGAPORE - Cortex Labs, the world's first decentralized AI computing network, has announced the successful launch of its technology platform. The network itself has been designed for AI based algorithms to operate on. This will bring deep learning models to the world of blockchain, which will accelerate the development of both machine learning and blockchain solutions. The Cortex mainnet was launched following 15 months of intense development and marks the first time that AI has been introduced to a blockchain network at scale.

The Cortex team has overcome numerous technical challenges to devise, in the Cortex Virtual Machine (CVM), a mechanism for AI models to function within the blockchain ecosystem using a Graphics Processing Unit (GPU). This will allow for many developers to experiment with deep learning within blockchain technology, including AI development and advanced data science applications. Trained AI models can be uploaded to the Cortex network Cortex chain before being incorporated into various uses.

These use cases will include generating credit reports for the financial industry, facilitating anti-fraud reporting for decentralized exchanges, insurance, and improve supply chain economics. Other potential applications include gaming, e-sports, and AI governance structures.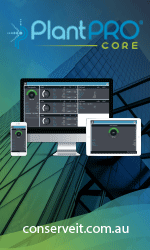 Cortex provides a structure for machine learning researchers to upload their data models, and monetize them with entities in need of AI models which are able to make inferences. The Cortex mainnet has launched with 23 AI models available, trained with four datasets.

A detailed roadmap includes plans for the Cortex Foundation to work with data science developers to implement AI applications, with plans to broaden support to bring machine learning to networks beyond the Cortex network. The Cortex team also intends to collaborate with academia and industry for research partnerships, and with publications to help further understanding of neural networks and their integration into the emerging field of blockchain.

To learn more visit: https://www.cortexlabs.ai/

---

[Click Banner To Learn More]
[Home Page] [The Automator] [About] [Subscribe ] [Contact Us]