---
UHC100 ultrasonic meter measures heating/cooling energy in accordance with new industry standard

MILWAUKEE – Badger Meter, a leading global innovator and manufacturer of flow measurement, control and communications solutions, announced its Dynasonics® UHC100 ultrasonic thermal energy meter is one of the first instruments to receive the new Canada Weights and Measures approval for use in liquid heating and cooling applications in Canada.
Serving as a thermal energy metering system, it calculates energy quantity (gigajoules, kilo or megawatt hours) by measuring the amount of liquid flowing through the flow sensor in a given timeframe, and the liquid temperature at the supply and return flow positions of the system, to obtain the temperature difference.

For more information about the UHC100 ultrasonic thermal energy meter, please visit http://www.badgermeter.com/UHC100

---
The teaming up of Panasonic Lighting Americas and the location specialists Pointr will 'put a concierge in your pocket' by allowing building occupants to navigate using their smart phones
The system works by combining Bluetooth wirelessly controlled LED luminaires with intelligent beaconing, lighting management system control and an enabled 'indoor positioning system'. The set-up allows the user's mobile device to receive X, Y and Z co-ordinates with reliable and accurate Bluetooth technology. Additionally, by integrated with a facility's Content Management System (CMS), visitors can interact with the venue in real-time for a personalised customer experience. The system can direct the visitor to any destination within the building – whether to a specific product in the store, meeting room or hospital room. Additionally, the technology can serve as a logistics tool for buildings such as warehouses, by guiding people and machines to goods via the lighting infrastructure, improving efficiency and boosting productivity.


---
Explaining Computers YouTube - Enterprise System? Cloud? Fog?- Still low tech
X86 SBC overview, including LattePanda, Udoo, Odyssey & Digital Loggers boards. All of the single board computers featured in this video are based on an x86, x86-64 or AMD64 CPU, and have been reviewed in depth on this channel in the following videos

---
Smart Wallbox Sensors. These touchless sensors combine occupancy/vacancy sensing with 0-10V dimming or ON/OFF switching to provide a simple solution for easy energy savings, local control and code compliance.


---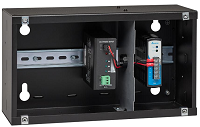 Echoflex announces the Elaho E-SPS-DIN Kit
The E-SPS-DIN Kit combines a DIN8 enclosure and the DIN rail version of the Elaho Station Power Supply to create a wall-mount power supply and enclosure. It provides up to 1640 feet (500 meters) of power for up to 16 Elaho control stations and responsive controls, as well as up to 16 power controllers, power control panels, or other Elaho output products. Plus, even with the E-SPS-DIN in the enclosure there's still room for another DIN rail mounted device.

---

Contemporary Controls New Gigabit Cellular Router
We are now shipping the EIGR-C3 VPN Router which allows for cellular, secure VPN connection to remote sites where wired connection is not an option. The EIGR-C3 is a high-speed router that links cellular to 10/100/1000 Mbps Internet Protocol (IPv4) networks - passing appropriate traffic while blocking all other traffic.
Visit the EIGR-C product page for more information about secure remote communication over the internet.

---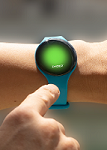 Zinder The Smart Social Distancing Solution

Zinder can be used without any other application and no personal data is needed or collected. Zinder does not store any personal data on the device. Zinder is not related or limited to a single or identifiable user. Zinder does not register any data like, for example counting of Zinder switching to red or green. Zinder just measures distances between two Zinders. Other apparatus or devices will not interfere or able to approach Zinder. Zinder is safe and helps people to keep the recommended social safe distance.

For more information visit https://zinder.tech/


---

SmartAC.com says its sensors and service can predict HVAC maintenance needs and prevent costly breakdowns

With hot summer months approaching rapidly, SmartAC.com says its system and services can keep your central air conditioning operating at peak efficiency. The heart of the system is a suite of three sensors that link to a central hub that connects in turn to your Wi-Fi network. The sensors will collect data about your HVAC system's performance and send it to the cloud, where SmartAC.com's servers will analyze it and compare the sensors' readings to the HVAC system manufacturer's specifications. The company asks users to take pictures of the labels on their equipment, so they can determine its operational specs and then evaluate if the equipment is operating as expected. They'll also monitor changes in performance over time and report that to the user.

For more information https://www.techhive.com/article/3546415/smartaccom-says-its-sensors-and-service-can-predict-hvac-maintenance-needs.html
---
---
---


[Click Banner To Learn More]
[Home Page] [The Automator] [About] [Subscribe ] [Contact Us]